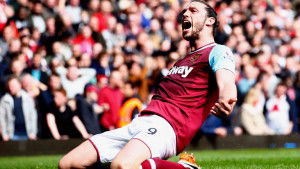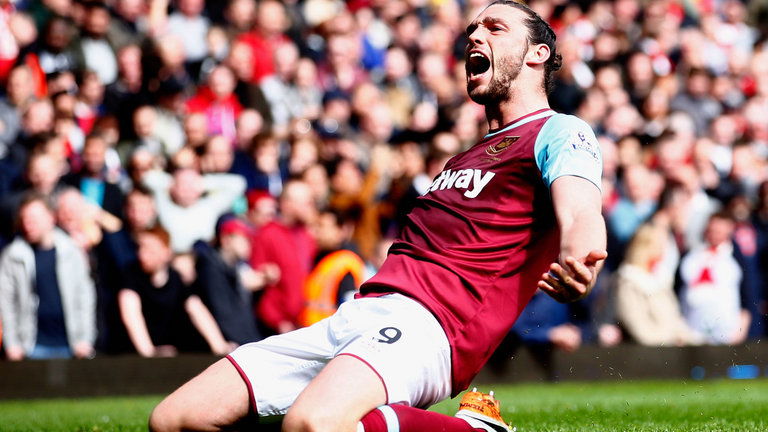 Andy Carroll is back in the mood and ready to hit the old routine of scoring seriously important goals.
His equaliser against Stoke City on Monday evening was critical and now he's ready to lay himself on the line against Arsenal.
With 45 conceded this season, the Gooners aren't the most secure at the back and the Irons are ready to make their attacking prowess count with Arnie, Arthur, Manu and AC – a bit later – starting the charge.
And ahead of the game Carroll said: ""It was nice to get a goal on Monday, because I've been out a long time. When you're 1-0 down and you get an equaliser it's a great feeling.
"It's been a frustrating season. It's tough [when you're injured] and you're working alone – you just want to be on the pitch.
"When I've been out I just try to get around the lads as much as possible for all the games and be there to support them as much as I can.
"We're feeling good. We've had a couple of good games with good results and picked up points.
"It was important to get the point against Stoke to continue that and now we need to few more to get safe."
Carroll scored a hat-trick against them in the final Boleyn Ground meeting, and he believes David Moyes will have the team set up to get a positive result.
He added: "It would be nice for any of us to get a hat-trick on Sunday! Just a few points would be nice.  That hat-trick in 2016 is a good memory. We didn't win the game, but we didn't lose it either, so it was good.
"It's been very good working under David Moyes. His coaching has been very good and he's brought a lot of different strategies for us.
"Every game is different and he's brought that to the pitch. I've been enjoying it and so have the lads.
"If we can go to Arsenal and get the three points to hopefully secure us in the Premier League for next season, that would be a great result."