West Ham U23 coach Dmitri Halajko was delighted with the club's performance against Liverpool on Saturday afternoon.
The Irons were in exceptional form against the Reds and turned their dominance into a 3-0 victory.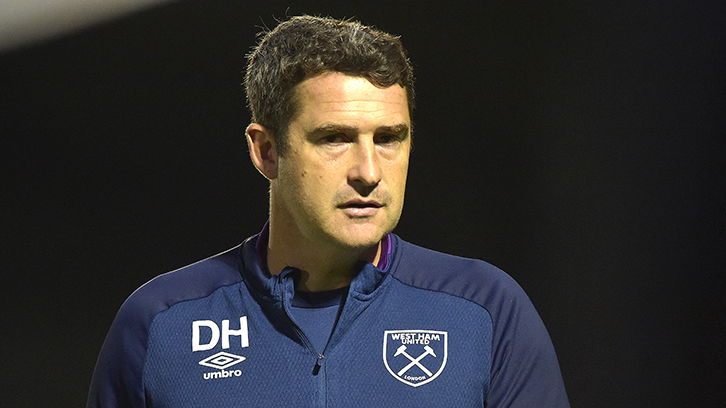 Sonny Perkins scored a brace, while Thierry Nevers was also on the scoresheet as the U23s moved into second place in the Premier League 2 Division 1 table.
It was a particularly gratifying win for Halajko after seeing his side lose in the last minute to Leicester last time out.
And he was delighted with the performance against the Reds youngsters.
Speaking to the club's official website, he said: "We were disappointed on Monday that we didn't hold onto what we felt we should have done," he said. "So, today I thought it was a real clinical, professional performance and I never felt like the result was ever in doubt.
"We dominated the game, there were times where perhaps we weren't at our best playing football, but I never thought the result was under threat.
I thought we were the dominant team and to beat Liverpool 3-0 is a great result at any level."
Halajko was also very impressed with the performance of Perkins, who now has four goals at U23 level.
He is only 17, meaning that he could well still be playing for the U18s, but he has been given the opportunity to make the step up and is thriving at a higher level.
The boss added: "Sometimes you forget that Sonny Perkins is only a Youth Team player.
"He could play the age-group below if we wanted him to, but to get two goals at this level against a team like Liverpool as a Youth Team player is some achievement.
"He goes off now on international duty with England, which is fully deserved and I'm sure that he will impress there as well."