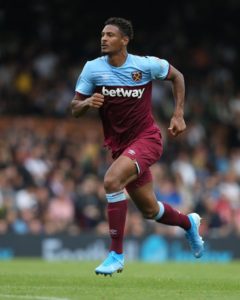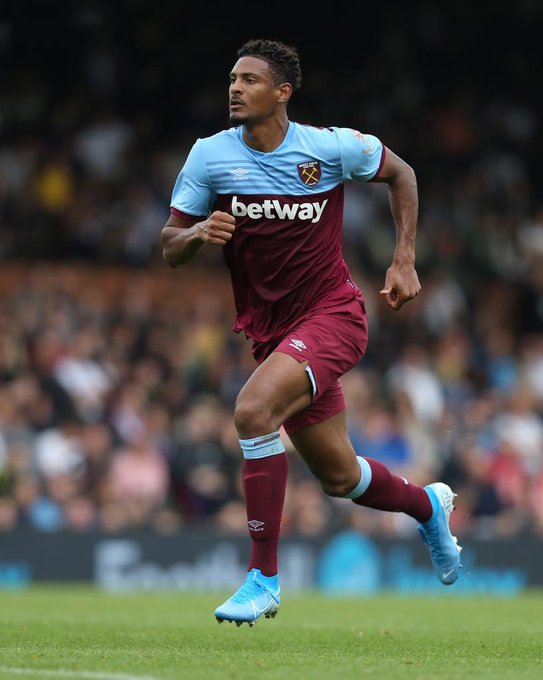 Manuel Pellegrini's decision to allow Chicharito to leave the club for Sevilla – assuming a successful medical – looks on the face of it to be a high risk gamble.
Ok, it may be true that the Mexican has failed to tear up a single tree since he arrived at the club as our highest paid player.
But given Michail Antonio's three to four month lay off, it means an injury to either Seb Haller in particular or  Albian Ajeti would seemingly put us in total schtook unless of course the boss has a clever safety net stored away up his sleeve!
It's a decision that will no doubt be discussed for a while yet with the Hammers collecting a near €8 million fee – half of what we paid for him with only 10 months left on his contract.
The financial advantage is obvious, given he would be out of contract and a free agent next summer, but Pellegrini's decision would appear to leave us on thin ice should injury intervene.
Happily, however, both Haller and Ajeti have excellent track records with injuries and hopefully that will continue for a long while yet.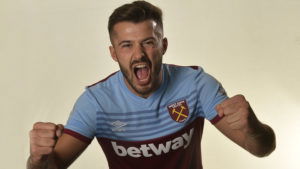 Haller has missed just 35 days in his professional career according to https://www.transfermarkt.co.uk/sebastien-haller/verletzungen/spieler/181375 and one of those was a 10 day absence after dental treatment in 2017!
The other was last season when he was out for 35 days between April 1 and May 6 when struggling with an abdominal strain.
Ajeti, meanwhile, can boast an even better record having missed just 32 days with a couple of unknown injuries since the 2017/18 season according to the same source.
There were various factors which were no doubt taken into account before Pellegrini decided to let the Mexican go, one of which may have been an often cool attitude towards the club.
Ok, he was never an Arnautovic in terms of attitude and behaviour but his huge wages – which brought a 'superstar'  feel in the dressing room – may have helped the decision to let him go.
Having played second fiddle to the Austrian and then seeing Haller take pride of place up front, Chicharito's desire to return to a Spanish speaking country for regular first team football avoided any dressing room tensions.
That he had put in a transfer request last week demonstrates the issues that may have followed had the club said no and thus the decision was taken – assuming a successful medical.
Right or wrong we move on and the injury records of the two strikers left giving reasons for hope while of course keeping our fingers firmly crossed for them both.