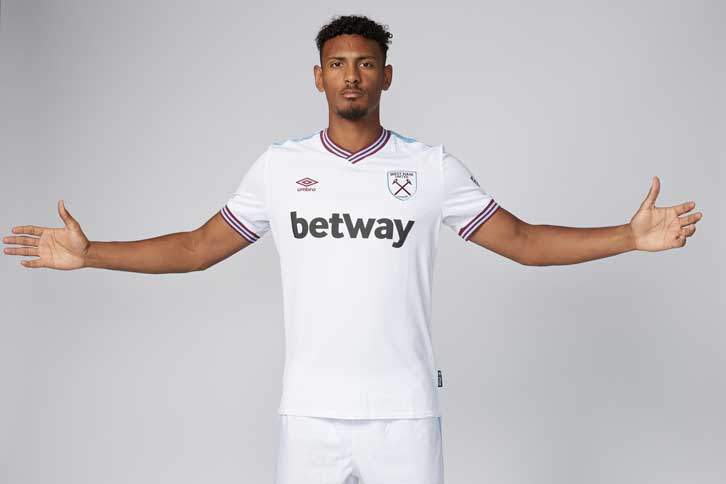 West Ham are reported as having to hand Seb Haller a big pay-off to make the move to Ajax.
The French striker faced a big drop in wages as a result of his move to Holland and website 90Min reported the club forked out in order to make the deal happen.
The understanding is that the Irons were forced to pay around £3 million  to the flop striker – a  bitter pill to swallow after losing around £22 million plus on what they had paid for him from Germany.
90 minutes claim Haller was being paid £130k a week but with Ajax only able to pay £90,000, the Hammers handed over the £3m to the striker ensure he would move on.
Haller joined Ajax for €22m (£20.2m) last week with instalments paid equally over four years.
Haller has made a total of 53 appearances for the Irons and has scored 14 goals, with 10 coming in the Premier League.
The Hammers are reported to have agreed on a club-record transfer fee as high as £45m with Frankfurt in 2019 with up to £11m still outstanding to the German club.
If the report is accurate it means that West Ham were forced to give out the majority of the £4m they received up front from Ajax with much of the remainder going to agents and intermediaries who  brokered the transfer.