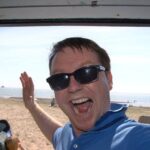 CandH's new blogger Ali Cairns has taken an in depth look at the Hammers problem areas as David Moyes takes over for the second times and reckons he has four big issues to solve – starting with how he deploys £45 million striker Seb Haller to greater effect
BY ALI CAIRNS
Eighteen months is a very long time in the Premier League.
Rewind to August 2018, and if someone had told you that by the end of 2019, both European finals would have been contended by four English teams, Sheffield United would be challenging for a Champion's League position, and Poch and Emery had both been sacked, you'd be surprised.
But betting that David Moyes would end the decade as West Ham manager would probably have brought you similar odds to Shergar winning the National in 2020.
Renewed purpose comes with renewed challenges. The squad landscape has shifted since Moyes was relieved of his duties last time out, and whilst some of the same challenges remain, other, newer dilemmas will present themselves sooner rather than later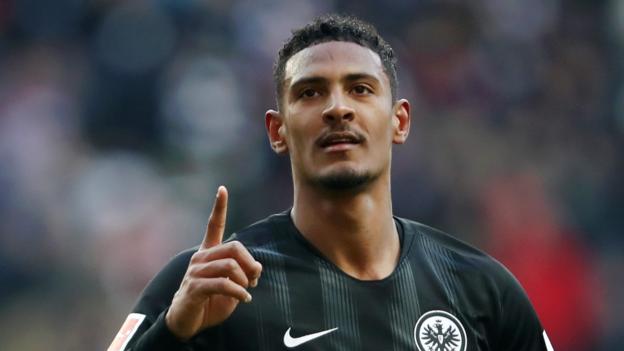 The Haller dilemma: Everyone and his brother know that Haller is top drawer. We all saw it on the You Tube highlights of last season(!), we saw it on Europa League nights, then we saw it again in August.
So, what went wrong? The common assumption is that he can't play up front on his own, leading to the next question of how or when is Moyes going to play two up front? It's more complex than that however, and many English pundits have automatically fallen into the height trap; namely that good service for Haller should be coming from the wings and mainly in the air.
Haller's strength, however, comes on the floor as part of a fast attacking unit with great link up play. To get Haller ticking he needs to be close to another attacker, sure; but that attacker as part as a swift counter attacking team, could easily be Anderson, Lanzini or even Masuaku, as much as pushing Antonio up front.
Think of Haller's best game as more similar to Arnie's best game and we're getting closer to the £45M dangerman we all hoped to see. Treating him like a rich man's Carroll will just result in a 10 goal tally (and no assists) come the end of May.
Seeing what Moyes did with Arnie gives me hope we'll get the ball down through the middle and break quickly rather than trying to pass it sluggishly around some of the best defenders on the planet while they take a breather before picking off the weak link pass and running up the field and scoring against us.
The Snodgrass dilemma: Moyes is a massive Snoddy fan. We all remember he tried to recall him from the Villa loan with no joy, but was already making future plans for a squad with Snodgrass in when he was unceremoniously fired in 2018.
Snoddy has shown since that he will run his heart off for the badge (although more last season than this one), but has lacked consistency this season, with poor short range passing, declining pace and less tracking back. It will be interesting to see whether Moyes former enthusiasm for the Scotsman is equalled going into 2020.
The defensive dilemma: Nobody has been talking about this, largely because of poor overall team displays, but in my view, we have three top notch centre backs in the General, Diop and Ogbonna. With Reid on the way back and with Rice as emergency cover we're not short either.
Whilst changing to three/five at the back for Bournemouth could be risky, most fans are pretty sure that this is the formation we'll default to against better opposition. With wing backs comes the need for pace, pretty much hammering the final nail into Zaba's coffin and casting further doubt over Cresswell's ability to get up and down the flanks.
The Latin dilemma: Manuel's leather manager's chair was still warm by the time rumours started leaking out about a cultural rift in the dressing room which had gone unchecked by the management hierarchy that introduced the latin style of football to the London stadium.
There were clear high points last season, many underpinned by some stunning performances by Anderson, but Moyes will have his work cut out just bringing the dressing room together in the short run, as well as making Anderson and Lanzini track back when a play breaks down.
With the transfer window looming, a delicate balancing act must be played to keep, then harness, the more talented members of the squad. Make no mistake; they haven't been playing well because of the manager, formation and tactics, all of which have led to a poor attitude that has been permitted (and therefore promoted) by Pellegrini for months on end.
The kids dilemma:Having stated that he admires the Red Bull clubs' model of building through youth having studied it closely in his recent UEFA work, there will be at least some expectation from the fans that Holland, Grady, Cullen, to name but three, will get their chance under Moyes' second tenure. Most fans will be watching what happens with the U23 players as soon as we lose more than one game in a row. Moyes needs to decide whether to risk the kids now, or when we're closer to 38 points. For me I'd recall Cullen, give Holland a start or two, and let Grady see the season out at WBA rather than warming the bench for Haller.
COYI