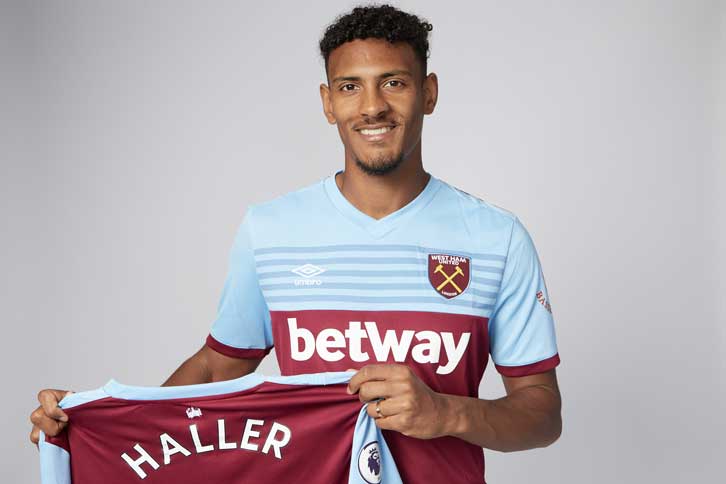 Marko Arnautovic is gone and pretty well forgotten but it was very pleasing to read the response given by new boy Seb Haller when asked how he felt about replacing him.
The Frenchman – who arrived at the London Stadium for a record fee of €45 million – showed he has more than something about him in giving a pretty blunt response.
He arrived for his first day at training yesterday (Tues), along with Pablo Fornals after giving his response to the Arnautovic query in L'Equipe.
And it was sharp and to the point as he declared: "You know, I'm not someone who follows soccer news very closely. I do not care too much about who was there before me. 
"I want to bring all that I can bring, to try to adapt as best as possible, as quickly as possible, and to give back the confidence I am shown."
Haller has been universally acclaimed as the man to put the Hammer's long term striker problems to an end and his dismissive words on Arnautovic are a good start to his Hammers career.
Hammers fans travelling to Fulham at the weekend are set to get their first sight of the new boy who is expected to feature in the pre-season friendly at some point over the 90 mins.