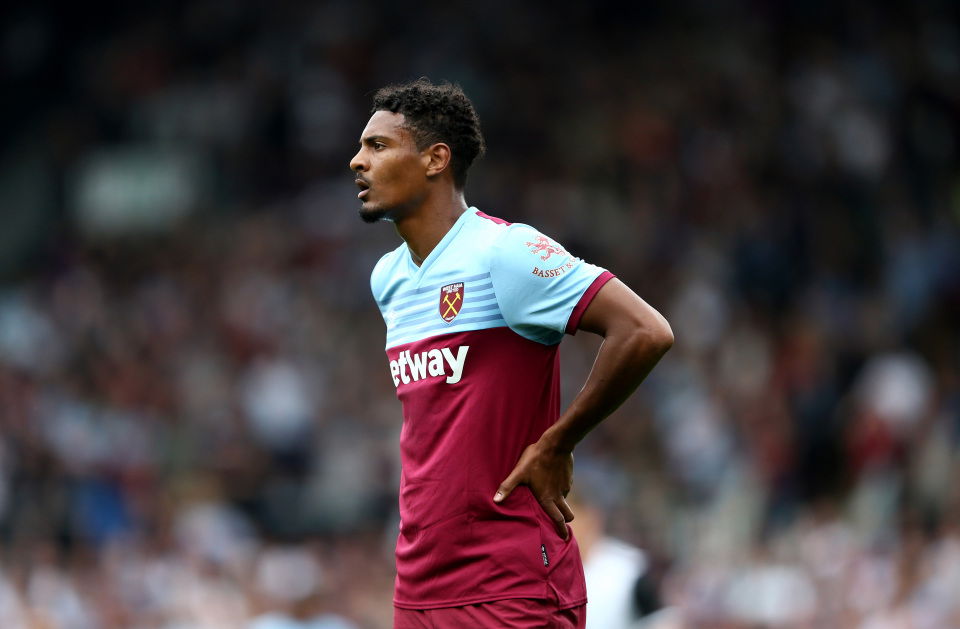 West Ham United striker Sébastien Haller has declared it was 'logical' for him to join the club in the summer transfer window.
Haller became the club's record signing in the summer when he arrived in a £46m deal from Eintracht Frankfurt.
His first year in England has not been a happy one with him managing just seven goals and two assists in 29 games, a stark drop from the 20 goals and 12 assists he managed in 41 games last year.
Some have suggested the move to West Ham, and becoming their record signing has been a burden for the 25-year-old.
However, he declares it to be a matter of perspective  insisting the move to the London Stadium was a logical one .
 "It (the move) happened because I had the opportunity," he told Transfermarkt.de.
"It was perhaps logical for me to go to West Ham after all I have experienced in Frankfurt. That (the burden) depends on the perspective. If you are successful, everything is fine.
"If you miss your goals, you get criticised. The only thing you can do as a player is to use all your strength and energy. That depends on yourself."
And he added regarding the pay deferrals during current break: "It was important for us to help because, at West Ham, we know and feel that the people who work here are very happy to be here and work for us.
"We want to ensure that everyone can live a normal life. Of course it was a pleasure to help them. But it's not just about the club.
"Other players also have the opportunity to help in their countries. Everybody tries to do something in their own way."
He admits he is not keen on getting the game started again behind closed doors saying: "I'm not a fan of that. To be honest it's a completely new situation, everybody knows that.
"Because of the time pressure, it is complicated to end the current season and start the new season in a normal way. The most important thing is the health of everyone.
"There is also the possibility to play without fans – but that is not the reason why we decided to play for this club.
"Ideally, you want to play with the fans, with the atmosphere and all that goes with it."
ClaretandHugh says; We've heard so much about what the Premier League and the clubs want that it's refreshing to hear directly from a player and Haller's "I'm no fan of behind closed doors football" will resonate with most fans. It's bound to put a different psyche into the players head because it's alien to anything any of us have ever known in the game. Indeed, when it has been used in the past it's as a punishment and to finish a critical season under such terms seems a ludicrous way of doing things. Haller may not have had the best of seasons but blame Pellegrini for that who insisted in using him in a one up role. When teamed with Michail Antonio he has looked worth every penny of his record fee. Should the season end up as a closed behind doors event it will  not be either logical or correct  and we can expect some lack lustre games at a time when excitement should be on the agenda as clubs fight for their lives.