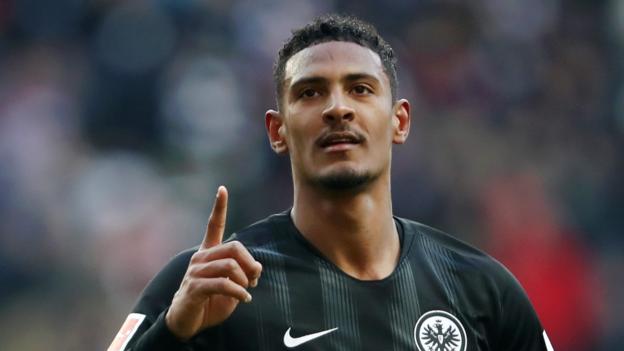 Seb Haller is a happy man again after claims that he was becoming fed up with perhaps being seen as the problem within the Hammers team.
There had been allegations that he believed he's been made the scapegoat for recent poor performances before being dropped.
However, he was part of the twin spearhead we had all be crying out for and surprise surprise he grabbed his first goal since October.
It's as clear as day that with Michail pulling defenders off him he was relishing the space available and beyond the goal there was some great movement and passing from the striker.
Assuming the manager keeps the pair together – not a given should Felipe Anderson be available – perhaps we can start thinking in terms   of a partnership capable of scaring most Premier League defences.
Haller enjoyed himself and when the pair appeared together afer the game it was clear they shared a chemistry which augurs well.
Commenting at https://www.whufc.com/news/articles/2019/december/16-december/haller-it-was-massive-performance-southampton?fbclid=IwAR3Ydzq4wZcejf2Wia6qs0cHdgpdmWy4DLTSRL03pUq9STFojyxYzEYUopc he said: "It has been frustrating the last weeks, not only about the goals but the performances too for myself and the team.
So Saturday was a massive performance and a massive win and I hope that this goal will give a lot of confidence to myself and the team.
"I'm really happy, especially as I don't score many goals with my left, so I'll enjoy it!"
"I think today was a great partnership, especially as we tried to use both of our qualities and I think the team understood it"
"It worked and it was fun to play with Michail. We created a lot of chances thanks to him, so I'm just happy for this.
"We are a team and we are in this situation all together. We are a group and we need to stick together, also on the pitch we need to defend with eleven players and eleven needs to attack. The role of a striker is the first defender, so we need to do it well also if we want to attack well.
"Everyone works together to get the success we deserve. We're happy for [the manager] and we're happy for everyone because we all worked for it and we expect this. I hope this releases a bit of pressure to give us a bit of confidence for the next games."