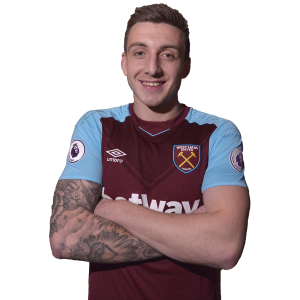 West Ham forward Jordan Hugill says he has been struggling with his mental health during the current football hiatus.
Hugill, who is on loan to QPR admitted that he struggled on some days and had been taking inspiration from Tyson Fury.
When asked if he had been struggling with his mental health, he told talkSPORT: "Yeah. I've had days where I've woken up and had a coffee and sat with my head in my hands and thought 'oh god'. I just felt down and there's no other way to explain it.
"For me personally, I've read Tyson Fury's book, the audiobook, he said the biggest thing for him is making sure he's reliable to get to the gym every morning and that sets him on the right path. For me, getting up and those days when I'm feeling down I drag myself into the gym, do some work, and I come out feeling a bit better.
"For the mental health side of it, having been able to do stuff in my own gym is brilliant because it just raises that personal morale a bit more."
He said: "I have been unlucky enough to have a serious injury so I know what it's like to not kick a ball for a long time, to be away from stuff on your own. So I'm quite familiar with that. It's one of them where, to be honest, you miss going into the training ground every day. You miss seeing the lads, having the banter. That's one of the main things, the team morale.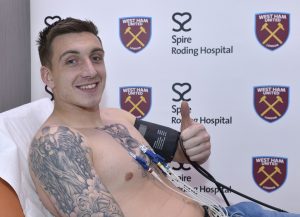 "I've had days while I've been in lockdown where I've walked up and gone 'I just can't be bothered today, I feel down' then again you have days where you go 'come on get in the gym and do some work, let's get on with it'. It's one of them where it's tough to manage because it's down to you. You've got no one else to push you. It's a lot of individualised stuff but you have to be motivated enough to do it."
Last month Hugill revealed that he has recently had an operation as he looks to solve a groin issue that had been problematic for all of this season.
The Hammer has featured in 35 of the R's 37 games scoring 11 goals in that time this season but in 
an interview with the club's official website
, the 27-year-old admitted he had been playing through the pain barrier until he took advantage of this enforced break to undergo surgery.
"The surgeon said to me there was a lot more damage than he thought there was. I've been in pain since the start of the season really – since the very first game. Me, the manager and the medical staff have been managing it really well.
Hugill was bought by David Moyes in his first stint at West Ham from his old club Preston North End for a reported transfer fee of £9.5m