Jarrod Bowen has admitted he is becoming a real fan of "massive" West Ham.
The Hammers hero in his most forthright interview yet admits that when he arrived from Hull he had no idea how big the club was.
He is now our goal scorer supreme who has become one of the biggest names in the Premier League and his latest words on  Rio Ferdinand's VIBE with FIVE: suggest that he may be getting closer and closer to signing an extension with the club.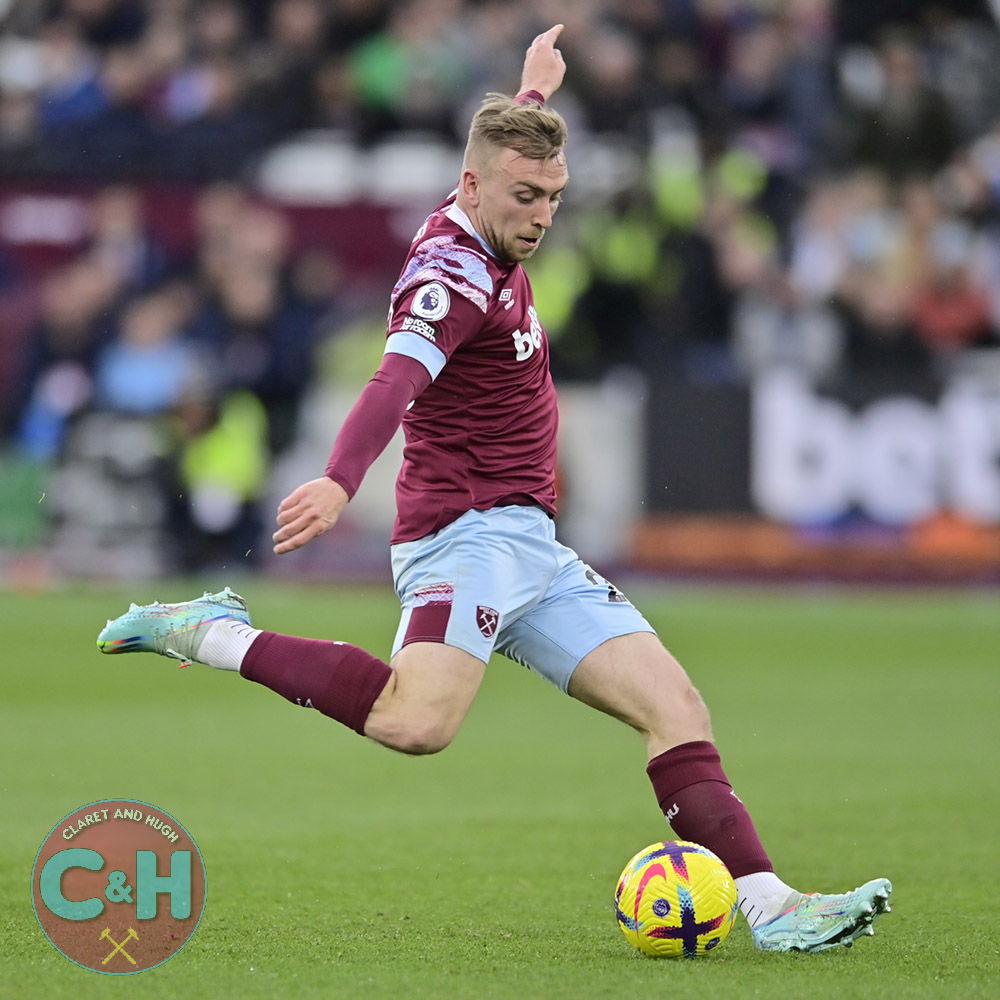 He of course scored the winning goal which brought a trophy to the East end for the first time in years and declared that it was a really really big moment.
And he went on to reveal that he really was becoming one of us – a huge fan of the club he joined for just over £20 million.
And on being responsible for us winning that trophy he declared: "It's a bit of a 'pinch me' moment because you don't realise how special something is until you win the trophy.
He added: "I didn't realise how big the club was! There are fans everywhere. Where I live everyone is a West Ham fan, no Tottenham fans – or maybe they don't want to tell me they are a Tottenham fan!
Bowen scored six goals and registered five assists in 38 Premier League appearances last season. and already has has four goals and one assist this term.
He wants to double that this term saying: "I've got to be the one who creates and scores goals, and that's what's expected of me.
Last season was not my best season, which people may forget because of the [Europa Conference League-winning] goal, but in terms of my standard I was not at a level I expected of myself.
"Confidence, as a forward player, everything you touch goes in. When those things are going for you, they are going for you so confidence is massive. I want to be the one who steps up and decides games.
"I'm always looking double figures goals and assists, 20-30 goal involvements a season. You look at Salah, Saka and [Riyad] Mahrez, their numbers are the benchmark for me."