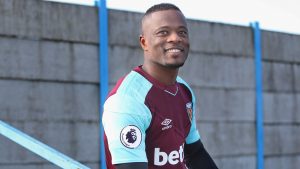 An unnamed agent says that Marseille were forced to pay far more to Patrice Evra and eventually sign the left-back because of fake interest from Lyon which was made up by President Jean Michel Aulas French media claim.
Media outlet France Football says: "Lyon and Aulas claimed to be interested in the French international right up until the end only to be beaten by Marseille. Eyraud (President) and Zubizarreta (Sporting Director) wanted to make an impression for their first summer transfer window. Evra profited from the situation. McCourt (owner) agreed to give the player the salary that he had at Juventus and offered him an extra season, at the age of 35. We saw what happened next… But it has always been a healthy battle between the two olympic clubs."
Patrice Evra joined West Ham as a free agent on a short-term contract and is rumoured to a deal with Hammers worth up to £75,000 per week to himself.