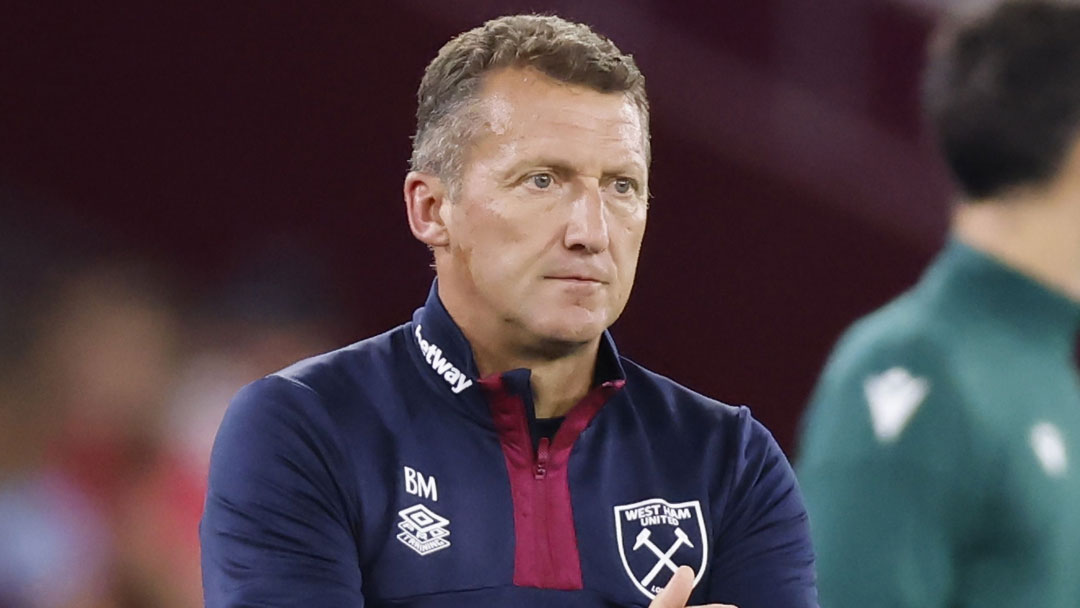 West Ham coach Billie McKinlay was justifiably pleased with a Hammers performance at Udinese today which saw us cruise to a comfortable 3-1 win.
It was the second time in a week we had come from behind after the 4-2 win over Cambridge United but today's performance was far more emphatic.
Goals from Benrahma, Lanzini and Antonio sealed the deal with an excellent display from Scamacca another highlight.
And McKinlay is now looking forward to the final mid season game as he prepares to return to Fulham next weekend – the club where he started his coaching career 15 years ago.
And he explained that the squad had been  working particularly on their attacking approach – an area in which we clearly have to make improvement.
He believed it was a pleasing performance this afternoon against a Udinese team which has lost just three of the 15 Serie A games in which they have been involved.
He said after the game: " There was plenty of goalmouth action at both ends and we created a number of chances and played some good football going forward.
It was encouraging to get a good performance and a good win.
It's just good to get back into it. It was a good level of game and we showed some good stuff. The players are working hard and we've got another game next week to get us ready for the Arsenal game so we're good to go.
We're looking to see some good performances and get back in the swing of things.
It won't be too long before the Premier League starts again, so we need to see a little bit of organisation and obviously some good performances and good structure to the team.
It was a good level of game against Udinese, which is what we needed. We're straight back into it and it was a happy afternoon.
We've worked really hard this week on our attacking play, so we've just got to keep going.
We know we've got plenty of attacking players who we know are capable of scoring goals, so we've just got to keep believing and keep getting in the right positions and right areas and you could see that part of our play today was good."