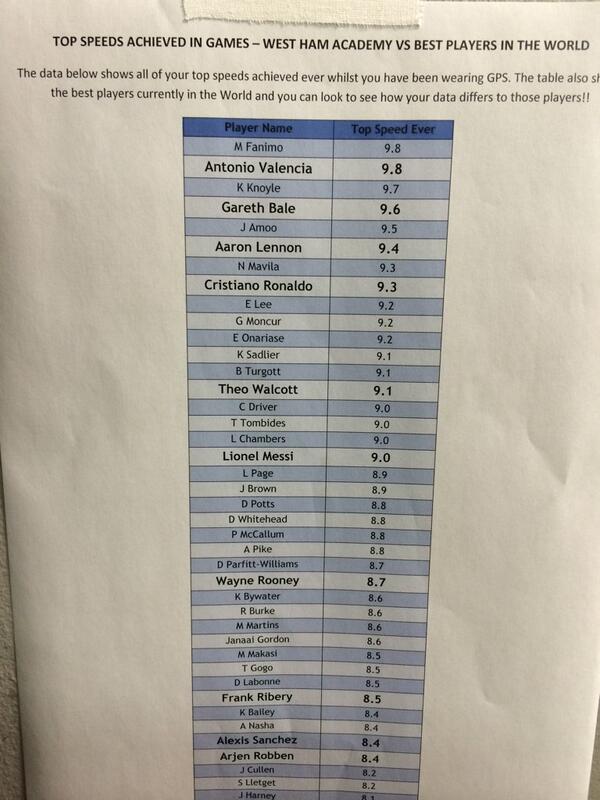 West Ham Academy youngster Matthias Fanimo has emerged as the fastest footballer on earth although he is having to share top billing with Manchester United's Antonio Valencia.
Tweeting the news Fanimo revealed he has come out ahead not only of team-mates but also some of the world's greatest luminaries who were all wearing wear GPS tracking systems when tested!
He and Valencia recorded a fasted ever speed of 9.8 with the Old Trafford winger which was .2 of a second quicker than Gareth Bale and .4 faster than Tottenham Hotspur's Aaron Lennon.
Cristiano Ronaldo recorded a top speed of 9.3 with Theo Walcott . 2 of a second behind him and Lionel Messi's fastest ever was a 'mere' 9.0.
Further down the list came Wayne Rooney on 8.7, Frank Ribery on 8.5 and Arjen Robben on 8.4.
Tweeting the news Fanimo said: "No doubt who's the quickest in the world."