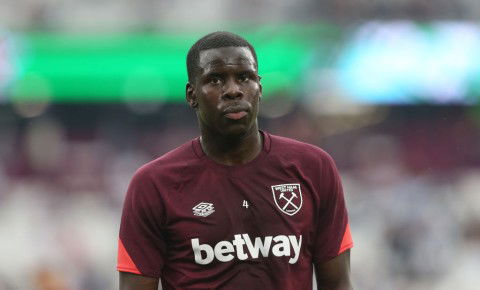 Hammer Kurt Zouma received over 200 messages including death threats and racist abuse in the aftermath of his cat kicking shame – for which he was sentenced to 180 hours of community service.
Essex police investigating death threats and racist abuse aimed at Zouma have come under fire for making no arrests after four months says the Daily Mirror.
The 27-year-old West Ham defender is set to complete 180 hours of community service following his cat-kicking incident earlier this year. But despite officers identifying some of the culprits behind the threats to his life, officers have yet to take any action.
Zouma has received over 200 messages, many of which meets the threshold for malicious communication.
Some of the abuse included graphic threats to kill, to attack his family, to put him in a wheelchair and widespread use of the 'n' word.
He is understood to have been left shaken by the racists purporting to be animal lovers targeting him and his family.
"If you have any information, you can submit a report online at https://www.essex.police.uk or use the 'Live Chat' button to speak to an online operator between 7am-11pm. Please quote crime reference number 42/99381/22. You can also call us on 101 or contact Crimestoppers anonymously on 0800 555 111."