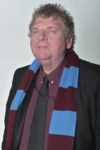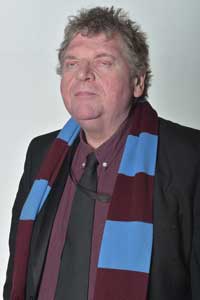 Blind Hammer Examines A Disastrous Loan.

In contrast to the recent roaring success of our Academy prospects, previous Academy hotshot Ademipo Odubeko has sunk without trace since his loan move to Huddersfield Town.

Much heralded on his arrival, he has failed to impress the Huddersfield management hierarchy and his career is currently driving in reverse. He has not just failed to make a start but has regularly failed even to make the Town substitute's bench.

The Town Manager, Carlos Corberan has praised Odubeko's "attitude" but has still only rewarded him with four substitute appearances and less than 90 minutes actions since his summer move.

Corberan explained his attitude for the Yorkshire Live website.

"At the beginning [Mipo] was involved in the games, and he wasn't involved in the previous two games because he's a very young player with a lot of potential but he still needs to continuing growing and developing to make an impact in the Championship.

"But it doesn't mean he can't play. For me he is a player with the skills and the potential to play, it's just the adaptation to the process, the maturity and the mobility that he needs to add to his game to compete and have a better impact in the Championship. That is what he wants and that is what we want

The comments about maturity and mobility are worrying for Odubeko. Maturity may develop quickly, mobility less so. This looks like polite code for saying 'I gave him a try but did not rate what I saw.'

The whole point of Odubeko's loan move to Huddersfield was to gain game time, not to "work hard" on their training pitches. He would be far far better off doing that at Rush Green alongside and learning from better players.

Corberan defended his recent reluctance to even allow Odubeko a place on the bench as due to the fact that Huddersfield normally play with only one striker and he has plenty of cover in that position, including wide players who can play through the middle.

If Huddersfield have such a wealth of attacking options ahead of Odubeko it begs the question, what on earth is he doing there in the first place?

Odubeko's ommission from even the subs bench would be more understandable if Town were tearing up the Championship with their forward play, but ominously for Odubeko it is their lack of goals and creativity which attracts most critiscism. He should be pushing on an open door into a shot shy team, not languishing on their training pitches.

If Odubeko cannot currently cut it in the Championship he would be far better off learning the hurly burly of proper men's as opposed to youth football at a League 1 or even League 2 level .

Of course there have been many false dawns from the Academy with big potential reputations spluttering and dying. If, however, as Huddersfield claim, Odubeko's attitude is good with a good work ethic the lad needs rescuing from a failed placement in January and sent elsewhere to genuinely learn his trade.
He is still young enough to do this. Odubeko's stalled progress benefits neither him or West |Ham. Whilst in the wilds of Yorkshire perhaps League 1 opportunities at Sheffield Wednesday could provide a better path?