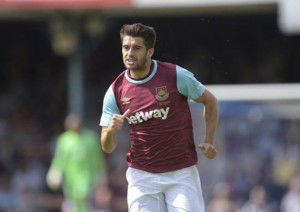 Hammer Stephen Hendrie has joined Blackburn Rovers on loan for the 2016/2017 season. We ran the news on Sunday giving it a 8/10 rumour rating but the news was made official today. After completing his move to East Lancashire today,  Hendrie told the Rovers official website:
"I'm absolutely delighted to put pen to paper, Obviously it's a massive club, it's going places and I'm buzzing to be here and I can't get wait to get started. The manager played a big part and the size of the club. Hopefully it's going to be a good season and I just want to come here and get games and kick on and see how I do."
"Yeah, I need to get game time," he added.  "Obviously back at West Ham playing Under-21s it's not ideal. It's good, but I want to be playing first team football and the Championship is such a good league, so I'm happy to be here and I can't wait to get started. When I went to Southend, it was good playing games. I enjoyed it there, but I just wish it got extended, so I could play more games. I only played about six games, but now I'm here and it's a full season loan and I just can't wait to get started.
"I'm 21 and the Championship is a great league and when you're 21 you want to play in the best leagues and this is obviously up there with them. It's a big club in a big league, so I'm just happy to be here."