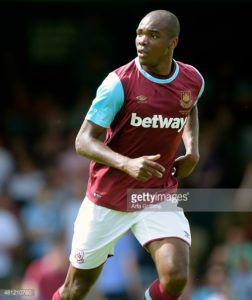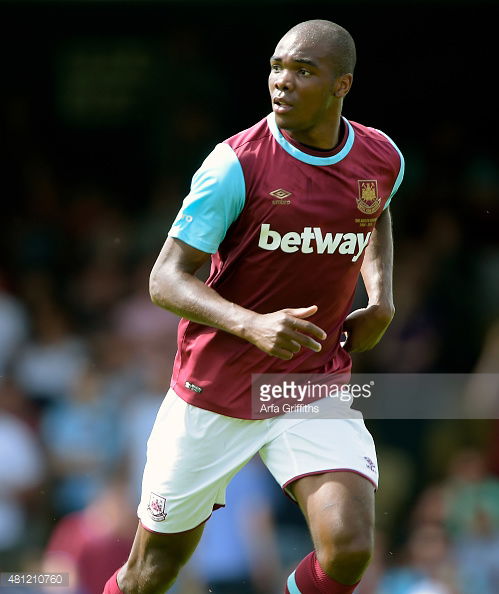 Angelo Ogbonna is ready to complete a season which could easil;y see him  finish up as Hammer of the Year.
It central defender has been outstanding at the hear of the Irons defence and seems more than keen to finish off in style should Operation Restart finally get off the ground.
The Italian has been a regular at the back drawing much admiration for a series of fine performances despite the obvious difficulties which have left us with a relegation fight on our hands.
It now looks odds on a June start following the return of the Bundesliga in Germany and Oggy is pleased to be back in training with his colleagues after the enforced lock down break.
Rush Green looks as much like a hospital as it does a training ground and the 31 year old has revealed how the retuen to training has been working out.
Speaking at www.whufc.com he said: "I'm totally happy with the provisions at Rush Green and with the medical staff. I'm totally happy with the protocol that we are following, because I think the medical staff make sure that everything is going to be in the right way, so I'm OK with that.
"As a football player, you need a pitch, you need someone to play against. Some players live in apartments, while some players are lucky and have a garden and a place to run. 
"Riding a bike is not the same as having a garden or a ball at your feet. Running in a straight line is very different to having a change of direction. All of our players came back fit, but with a ball it's a little bit different."
"I'm so glad I'm surrounded by good people and all my family," he said. "I live here and half of my family is here. 
"I think the NHS are doing fantastic work and that makes me feel safe, and even in Italy it's the same. 
"It's just a strange situation; but when something strange happens and you don't know how to fight your enemy, you feel a little bit unstable. In that moment you are concerned about real things, not just football, work or whatever, but it's something you don't know how to fight. 
"For me, to be fair, now I feel relief that things are going better. It [the coronavirus] is still our enemy, it's still out there, so we are trying to do things in the right way."
"We have to fight hard. Since David Moyes came in we knew what we needed to do, and I think it was very important for us to step up. 
"For him it wasn't easy, when you come in and the team is struggling, and like he did before, he showed us what we needed to do to step up. 
"I think we showed that and we were going in the right way; even though some results weren't going our way, I think our performances were totally different. Everyone could see that.
"I think, over a long process, that will have an affect on the table – and on the pitch."