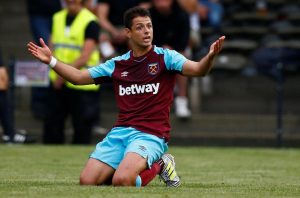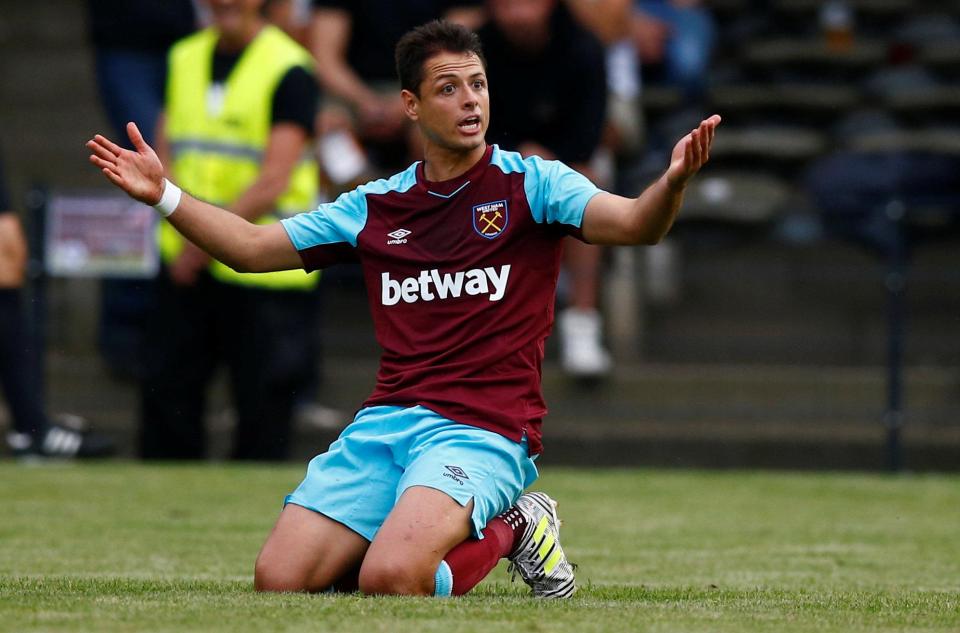 Chicharito wants to win the World Cup for Mexico in Russia before deciding his West Ham future.
"Nobody told me that I couldn't join the best leagues in the world, win the Premier League twice, reach a Champions League final," Hernandez said in an interview with Univision.
"No one told Hugo [Sanchez] that he couldn't go to the best club in the world, Real Madrid, be the 'Pentapichichi.' No-one told Rafa [Marquez] that he couldn't win two Champions Leagues or play in all the World Cups he has.
"We want to be world champions, of course, and that's why we're going [to Russia]. We don't want to put limits in any way. A lot of people complain that it's not realistic and we're not realists, but the reality is that people who don't dream and aspire to more and more are maybe the ones that are confused."
After the transfer window closed in February this year Chicharito told the Daily Mirror "Yes, it was the case that I wanted to go, not because I don't like West Ham, but because I need to have minutes on the pitch.
"The World Cup is just around the corner and I want to play. But you can see that, even though my agent says I want to go, I have been doing everything I can in a West Ham shirt to help the team. Now that the window is closed I am here and trying to achieve the main goals for the club, which is to be safe from relegation. Then, in the summer, we will see."