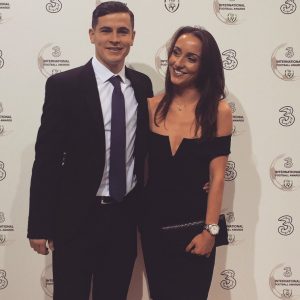 West Ham midfielder Josh Cullen has won FOUR awards at the Bradford City end of season awards night.
The loanee midfielder was chosen as the JCT600 Players' Player of the Year by his fellow squad members. He also picked up the Club's Social Media Player of the Year, Supporters' Trust Under 25s Player of the Year and the White Abbey Supporters' Branch Player of the Year.
 Reece Burke virtually swept the board at last season's Bradford City prize-giving ceremony.
Fifth-placed Bradford City booked their place in the League One play-offs for the second season in a row with help from Cullen who won a penalty against AFC Wimbledon over the weekend. Cullen has started forty times this season for the Bantums scoring one goal after previously making fifteen appearances last season for Bradford.