By Sean Whetstone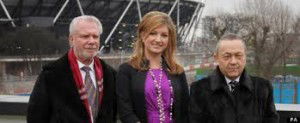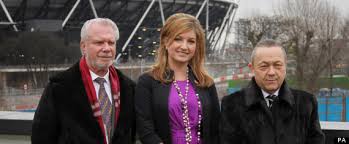 West Ham United's turnover last season grew to a record £89.8m as they recorded a profit before interest payments of £1.2m.
After interest payments this equated to a loss of £3.5m. The turnover increasing by 94%.
Ticket sales grew to £17.9m , Broadcast income to £51.8m, Commercial activities to £13.9m and Retail sales to £6m.
The accounts for the year ending 31st May 2013 released today at Companies house under the parent company of WH Holding Ltd show they spent £26.7m in transfer fees for Matt Jarvis, Mo Diame, James Collins, Aloud Diarra and Modibo Maiga.  Andy Carroll is not included as a transfer fee in these accounts as he was on loan last season.
Sullivan and Gold invested another £10.5m of their own money last season which is shown in the accounts.
We paid £2.2m in interest on bank loans and  accounted for an additional £2.3m in interest on loans from share holders which is rolled up and not paid.
The interest to share holders is charged between 6% and 7% but is deferred until the loans are repaid. £3.4m of interest is now owed to share holders but remains on the balance sheet.
West Ham paid no tax due to recording a loss £3.5m and cumulative tax losses of £122m.
Olympic stadium project costs grew to £1.35m in additional to project costs of £287,000 the season before.
Wages and salaries grew to £49.2m from £34.9m the season before. These figures include non playing staff,
Directors were paid a total of £1.96m with the highest paid director believed to be Karren Brady receiving £1.634m up from £427k the season before. 
*Payments due within one year*
Bank loans now total £44.6m while Loans from shareholders total £45.7m
Money owed to other clubs from transfers is £13.8m and Advanced season tickets equal to £8.5m
The accounts confirm West ham borrowed £12.8m from Vibrac Corporation as a pay day loan in 2012 and a further £15m in August 2013.