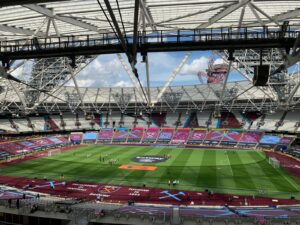 West Ham and Watford will face each other next Friday at the London Stadium with a win for either side worth around £50m for staying in the Premier League. Both clubs are on 34 points and a win and 37 points would all but guarantee safety for the victor.
The bottom club in the Premier League receives £93.7m for coming last so survival in the top flight is worth a minimum of £93.7m even if relegated in 20th place the following season.
Clubs who are relegated received 55% of the £79.4m equal share in their first season in the Championship worth £43.7m
Of course, £50m is just the Premier League TV money and doesn't account for the drop in ticket sales, sponsor deals and other associated income from being in the richest league in the world.
While a loss for West Ham on Friday wouldn't mean instant relegation it could go down to the wire with another £50m game against Aston Villa on Sunday 26th July on the last day of the season in the Hammers last chance saloon.