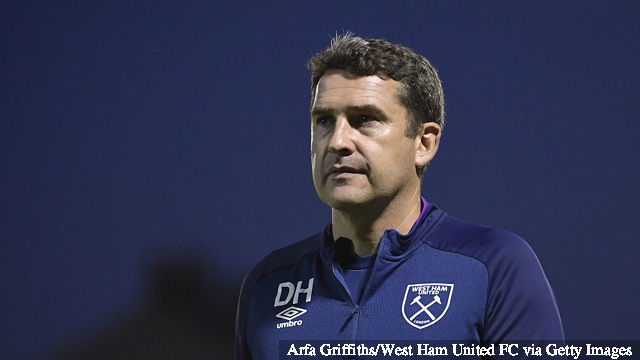 West Ham Under 23's face a massive uphill struggle to avoid relegation from the Premier League 2 first division.
The Hammers Academy side are rooted to the bottom of the PL2 table with just ten points after seventeen games six points adrift from second to bottom club Southampton,
There are just seven games left for the West Ham Academy to retain their status or geet relegated back to division 2 after promotion last season as champions.
The only win this year came against fellow strugglers Southampton with the only other win coming against Manchester United last November.
U23s lead coach Dmitri Halajko managed to achieve a draw against Liverpool last week but he appears to be too little too late and he has some tough games in his run into the end of the season.
The Under 23's must remain in a separate bubble because of COVID restrictions this season meaning some of the best young players have joined the West Ham senior team bubble as a consequence.