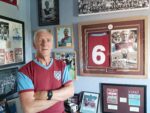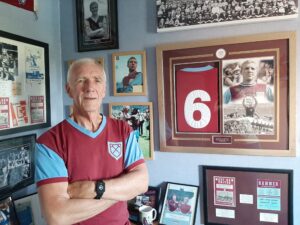 ClaretandHugh's top blogger Allen Cummings has spent the last few days charting his top 10 Hammers of all time. Today he arrives at his No 2.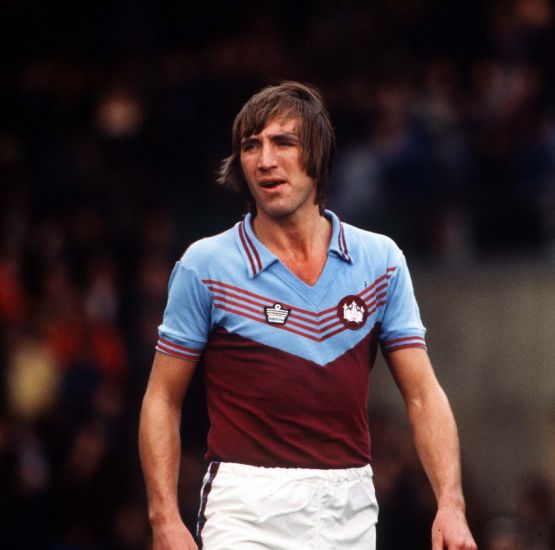 No. 2 BILLY BONDS
I almost feel embarrassed that Billy Bonds is only No. 2 in my list of Top Ten Hammers. I loved the man to bits. He was everything I ever wanted from a footballer playing for MY team. Strong and fearless, Billy would run through a brick wall if it was necessary.
Inspirational and ultra-competitive, a warrior like leader who led from the front. There is nothing Bonzo couldn't or wouldn't do for West Ham. In fact he WAS West Ham to all those who like me, worshipped him for so many years.
Billy arrived from Charlton Athletic in 1967 as a buccaneering right back, but was later converted by Ron Greenwood to a midfield powerhouse. Yet another masterstroke by one of West Ham's greatest ever managers.
When Bobby Moore left the club in 1974, Billy was the obvious choice to take over the great man's mantle as captain. There really wasn't anyone else who could have followed in Bobby's footsteps. Billy became the beating heart of West Ham United. Leading by example, the only way he knew how.
With his long flowing locks, like a Viking marauder, he inspired all those around him – while at the same time terrorising even the fiercest of opponents. 'Six feet two, eyes of blue, Billy Bonds is after you' was the chant that said it all.
But for all his fearsome persona on the field, Bonds was a quiet and dedicated family man off it. Frequently the first to be changed and heading off after a game to be back home with his wife and children.  Billy made 794 appearances for West Ham in a remarkable playing career spanning 21 incredible years and retiring in April 1988 at the ripe old age of 41 years and 226 days.
One of my most prized football possessions is a telegram Billy sent me on my wedding day in 1977, at the request of a mutual friend. The fact he took the trouble to do that says everything you need to know about a fantastic footballer and an incredible man.