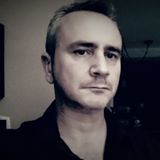 Scott Alsweiler is  a fanatical Hammer currently residing in Upstate New York with his American wife, where he confuses his neighbours by flying a West Ham flag outside his house and his insistence on speaking English.
We are delighted to welcome him to the Claretandhugh team of bloggers and in his first piece he discusses whether European football would necessarily be a good thing for the club in the run-up to the Olympic Stadium move.
Glad to welcome you aboard mate! 
After eleven games we're currently sitting in fourth. We're really having an astounding season to date, and people are wondering if we'll end up playing European football next season.
If the squad stays fit, and we continue to see the sort of quality football we've seen so far this season, it just might happen. And nothing would excite me more. But would it necessarily be a good thing for the club in the lead-up to our move to the Olympic Stadium?
If we do make it, the big issue will be fitness and injuries. It could easily destroy our last season in the Premier League at Upton Park if we end up afflicted by a string of injuries to key players.
And therein lies the danger. It is possible for us to make this work. But only if the Davids are willing and able to continue spending to bolster the squad significantly. Players need rest, and a hectic schedule of EPL, cups, and European games won't allow it.
As it is we need to shore up our defence – injuries to Reid and Collins could leave us woefully short and I think we lack depth in the centre back positions.
If we do manage to spend wisely (and FFP will come into play here), and strengthen the squad, then playing in Europe on the eve of our move could be the best thing for us.
We'll gain a larger fanbase and be more ready to fill seats at our new home. We'll need to spend on quality players for each and every position, to ensure we are able to best deal with the needs of all competitions.
Europe? Most pundits doubt our ability to remain in contention. I might be biased, but I think they're wrong. But if we're looking seriously at it, the club must be ready to pull out the chequebook and enhance the squad in a significant fashion.
If we don't, we risk losing not only at that level, but also in the home-grown competitions. And that is truly unaffordable.