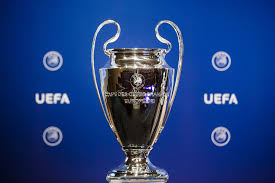 West Ham will be keeping everything crossed that David Moyes can lead the club into a top four position  given the huge footballing and financial achievement it would represent.
In very difficult times the financial boost for qualification would be a very big deal indeed and offer extra funds for player signings.
The Champions League is where the real money exists but a Europa League qualification would also be a big benefit to the Hammers.
Each Champions League finalist gets €15m, with a winners' bonus of €4m. So decent progress could help the club's finances  considerably and although extremely unlikely,  should we win it 🙂 we'd pick up at least €76m – totally eye watering!
Last season the Europa League competition winners received €8,500,000 (£7.5m/$10m).
The runners-up earned €4,500,000 (£4m/$5m) and group stage participation saw teams picking up a base fee of €2,920,000 (£2.5m/$3.5m).
Each win in the group yielded €570,000 (£515k/$680k) and a draw €190,000 (£170k/$230k)