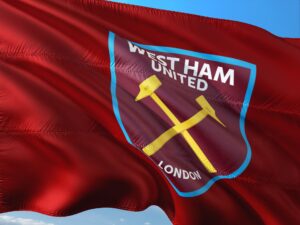 By Hughie Southon
West Ham United have announced their second friendly match to take place within the month Qatar is being used for the World Cup tournament.
Beyond all the other problems created by an event being held in the country is the interruption of the far more important Premier League.
As a result, the Irons manager has agreed to play a game against Fulham on Saturday 17 December.
David Moyes will take his team to Craven Cottage for the 1pm kick-off, which will serve as preparation for the resumption of the 2022/23 Premier League campaign the following week.
The Hammers' trip to west London is the second friendly match to be announced during the mid-season break for the FIFA World Cup finals, following a game at EFL League One side Cambridge United on 6 December.
West Ham have already faced the Cottagers in the Premier League at home this season, with Jarrod Bowen, Gianluca Scamacca and Michail Antonio on target in a 3-1 win.
Meanwhile the former head of Fif, Sepp Blatter announced over the last 24 hours that Quatar is the wrong place to hold the competition declaring it is too small and that the tournament should have been held in the USA.
He failed to mention the human rights abuses, those immigrants killed in attempting to build stadia, beheadings and opposition to gay rights,
As now mentioned at other times, CandH will only report on matters affecting Hammers players.