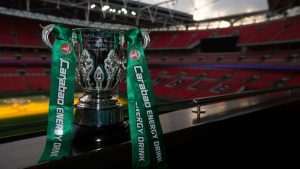 Many were surprised that West Ham attracted over 35,000 to the Carabao Cup clash against out of form Bolton Wanderers on Tuesday night.
Those who did go however watched the Hammers at their best although many of them were inside the stadium on the back of being given free tickets.
Newham residents received the tickets after thousands of  season ticket holders decided not to take up the offer of buying cheap tickets for the 3rd round tie.
Newham council are entitled up to 100,000 free tickets for their residents for West Ham match per season as part of the concessionaire agreement with West Ham.
A Hammers source told us the club was pleased with the attendance on Tuesday and confirmed that many inside had been the recipients of the allocation of tickets the club had given "to the community."