West Ham are said to be scouting Lecce midfielder Joan Gonzalez, along with both Everton and Spurs, according to a new report.
Gazzetta dello Sport reports that the 20-year-old is attracting plenty of interest, with Juventus also monitoring his performances.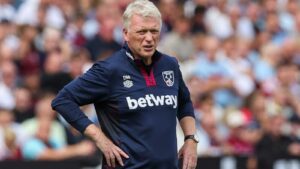 Gonzalez was released by Barcelona and was picked up by Lecce and has made a total of 16 first-team appearances for the club.
A Spaniard, Gonzalez has never played for his country at any level but he has impressed for Lecce since his release from the Camp Nou.
He has a contract with the club until 2027 so the Italian side are in a very strong negotiating position when it comes to any potential bids.
Lecce want around €15m, which equates to £12.9m, and the club are said to be excited about the prospect of receiving such a fee.
Lecce are currently 16th in Serie A and any deal would see them bolster their own coffers significantly.