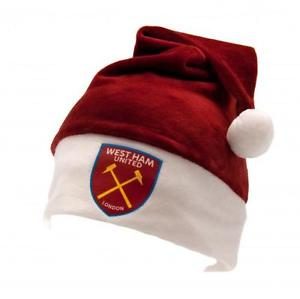 West Ham will not play on Boxing day this year and will instead play on 27th December after being picked for Sky TV.
The Hammers fixture changes for December and January have now been confirmed, with three games selected for live TV broadcast forcing another two games to move as a consequence.
The Hammers' London derby at Fulham remains on Saturday 15 December, but will now kick-off at 5.30pm with BT Sport carrying the game live.
West Ham's away match at Southampton, originally scheduled for Boxing Day, will now be played on Thursday 27 December, with a 7.45pm kick-off live on Sky Sports. The third TV selection is the home derby clash with Arsenal, which will now kick-off at 12.30pm on Saturday 12 January, also live on Sky Sports.
As a result of the date of the Boxing day fixture moving, the Hammers' matches against Burnley and Brighton will also be put back a day although they will not be live on TV. Manuel Pellegrini's men will now travel to Burnley on Sunday 30 December for a 2.15pm kick-off, and entertain Brighton at London Stadium on Wednesday 2 January at 7.45pm.