A study from FiveThirtyEight has confirmed that West Ham's chances of finishing in the Champions League are more remote than ever.
The data analysts at the website put together a consistently evolving league table in which every team's chances of qualifying for Europe, as well as avoiding relegation, and potentially winning the league, are assessed.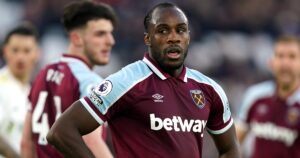 After the weekend's fixtures, the Hammers now have a lower than 1% chance of finishing in the top four.
FiveThirtyEight actually believe that the Irons will finish seventh in the Premier League come the end of the season.
By comparison, Chelsea are expected to finish third behind Manchester City and Liverpool – Pep Guardiola's side are the favourites to win the title – while Spurs are being backed to finish fourth, with a 64% chance.
Arsenal have a 32% chance of finishing fourth, while Manchester United's chances are ranked at 4%.
Elsewhere, in the bottom three, they expect Norwich to finish bottom, Watford to finish 19th, and Burnley to finish 18th.