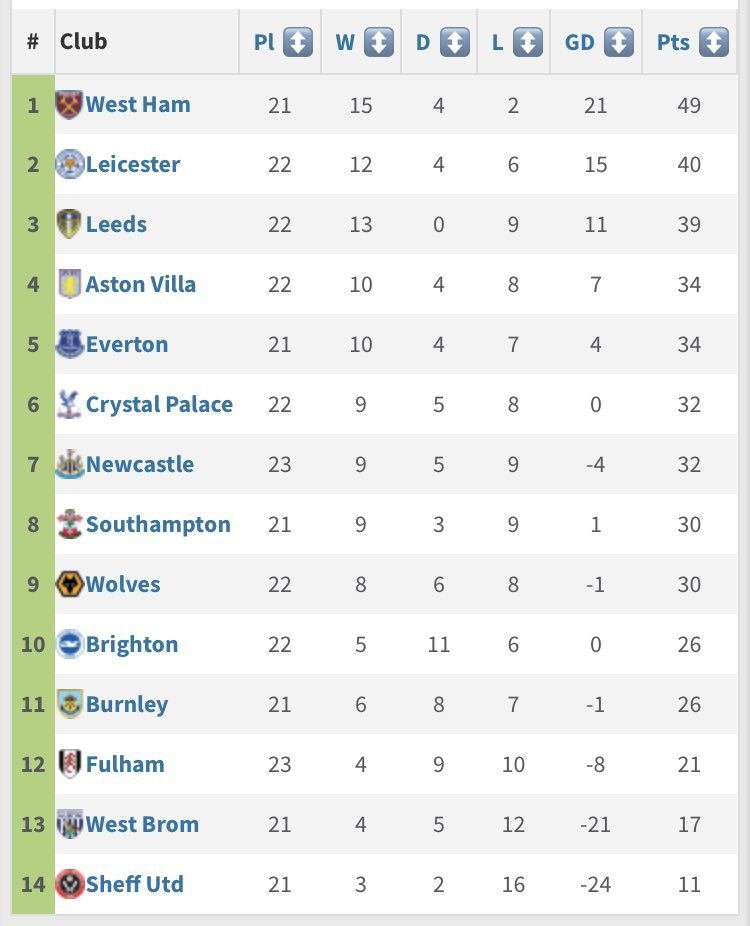 West Ham could find themselves Premier League champions this season if the six clubs are expelled and all of their results expunged. Should Manchester United, Manchester City, Arsenal, Chelsea, Liverpool and Spurs be thrown out of the English top flight domestic league West Ham would find themselves top of the Premier League nine points clear of second place Leicester City with just six games left to play.
With 21 games played West Ham would be  on 49 points to Leicester's 40 with a game in hand on Foxes.
Leeds would be third  on 39 points and Aston Villa on 34 points.  Everton would have to settle for fifth with 34 points but inferior goal difference to Villa.
Of course it wouldn't be same to win the league in those circumstances but history remembers the wins and often not how teams got there.
That said, this scenario is unlikely to happen in reality so lets not get our hopes up too high.