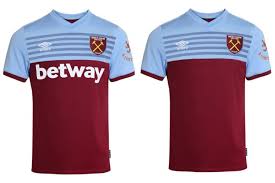 Calls are growing for Premier League clubs to ditch their reliance on gambling company sponsorship.
On Wednesday campaigners delivered a letter to the prime minister calling for an end to gambling sponsorship in football.
Gambling with Lives and The Big Step say football's relationship with betting is now at "saturation point".
Of the 44 teams in the Premier League and Championship, 27 feature a betting company on their shirts.
There are 430,000 problem gamblers in the UK, with a further two million people at risk, according to the Gambling Commission.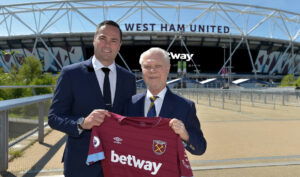 New sports minister Nigel Adams told BBC Sport in January that football has "far too much dependency" on betting sponsorship and said there would be a review of the Gambling Act 2005. In 2018, Britain's biggest gambling companies voluntarily agreed to a "whistle-to-whistle" television advertising ban.
Former England and Arsenal captain Tony Adams says football needs to cut its ties with gambling companies.
Adams' charity Sporting Chance, which supports athletes with mental health and addiction issues, says 70% of the addiction disorders it deals with among footballers relate to gambling. Adams launched the charity in 2000 after himself battling alcoholism.
Last year West Ham announced an extension of their shirt sponsorship deal with Betway until 2025. The new deal has been described as a 'record' for the online bookmaker, exceeding the contract Betway previously signed with the Premier League club in 2015 and then extended in 2016 through 2020. The first year of that deal was worth £6 million but the extension saw West Ham earn a reported £10 million a season.