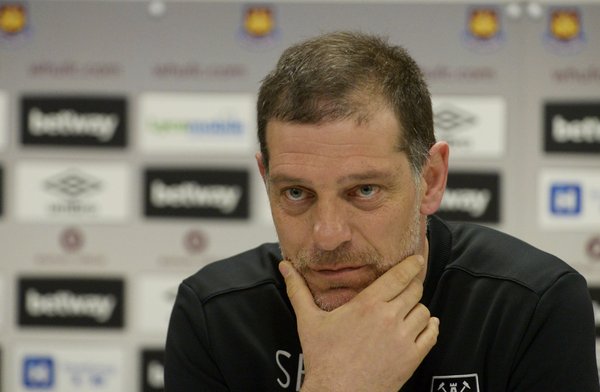 Slaven Bilic refuses to write off the threat of relegation but claims squad confidence is growing.
Speaking at his weekly pre-match presser he said: "No, I don't feel safe from relegation. Only when you are mathematically safe, you are safe. That's the only truth.
"Maybe 38 points will be enough and people will say 'what did I tell you?' But the only proper way to think about it is mathematically.
"There is a higher confidence now, we have a small run of three games unbeaten, five points. Confidence is higher when you have good memories of being unbeaten. It's related to the way you are training and the way you approach the next game."
The Hammers would be 100 per cent safe on Saturday evening if Swansea fail to win at Old Trafford and we grab a victory at Stoke .
The manager said: "It's a good gap we have of seven points, but still we need points. People talk about 38 and you're safe, but it's irrelevant. We have points still to play for and Stoke are the same. We want to finish as high as possible.
"We are in that situation where we have to do both; look over our shoulder but look up ahead too. There's a small gap between us and mid-table, it's a one game gap.
"With four games to go, we're talking about 12 points and that's why we have to think about both. We need to concentrate on the next game and that's the best way to approach things. We approach them as cup finals, all our games."