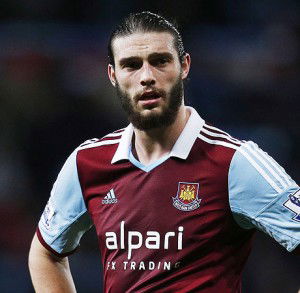 Although our Financial Fair Play wage cap will be £58m this year I understand the club will not necessarily go right up to the limit  – they are attempting to ensure this club lives within its means.
The players annual wage bill was thought to have been around £55m last year.
And we have already reduced the wage bill by around £9m by releasing 4 players and completing 4 loan deals.
I understand the club is aiming to be financially sustainable by keeping the wage structure for individual players at £50,000 per week.
They want to promote sensible spending after the lack of return they got back after breaking the wage structure for Andy Carroll and matching the maximum wage limit for Stewart Downing.
I expect the club to have it's own internal annual wage budget which will be below the FFP limit of £58m.  Although the transfer budget remains confidential I also expect it to under the £20m quoted widely in the media.
Some supporters may be disappointed that the club may invest less money but the club is in far better shape than four years when we had debts of £110m.
We are almost bank debt free as the remaining bank debts are now funded by shareholders CB Holdings and David Sullivan who refinanced the bank debt last year to the tune of £40m on top of the £45.7m lent to the club by Gold and Sullivan as shareholder loans.
Their plan is to be completely debt free by 2017 when we move to the Olympic Stadium.
West Ham achieved record turnover last season thought to be around £111m.
But it is hoped the share holders will not need to inject new cash adding to more shareholder loans and it is also possible the club will not seek to renew their pay day type loan from the Vibrac corporation this season.