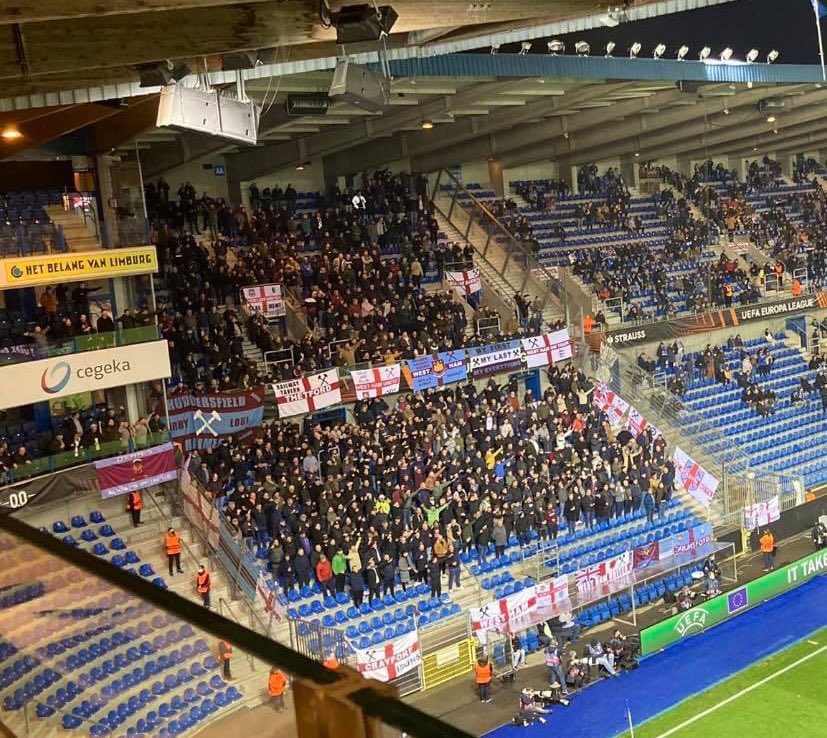 West Ham are  bitterly disappointed that UEFA have decided to punish away supporters at such short notice ahead of the game against Rapid Vienna after fans have already purchased flights and hotels.
The club has been hit with another €34,500 fine, on top of €60,000 for a previous home game at the London Stadium.
It remains to be seen whether West Ham has any immediate right of appeal before the game or whether supporters are entitled to any compensation from the European authorities or anyone else. The club will make their own statement later this evening and it will be interesting what tone that communication takes.
Ultimately West Ham fans need to be on their best behaviour in Europa with all eyes on them or the Hammers face the very real risk that they are forced to play behind closed doors.
The ban on away fans is unlikely to deter all West Ham supporters many of which have managed to purchase tickets in the Rapid Vienna home end.
While UEFA can ban away supporters they can't stop West Ham fans from flying to Austria.
But a key insider explained: "Its really bad to make it the  next game when supporters have bought flights/hotels.
Fans should bombard Uefa with protest e mails. If it was going to happen it should have been the gane after. We are hit with another 34,500 fine, on top of 60k for a previous home game.
Here are the contacts you need to register your protests: