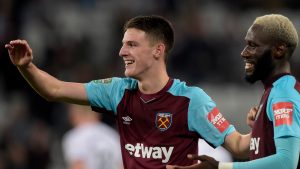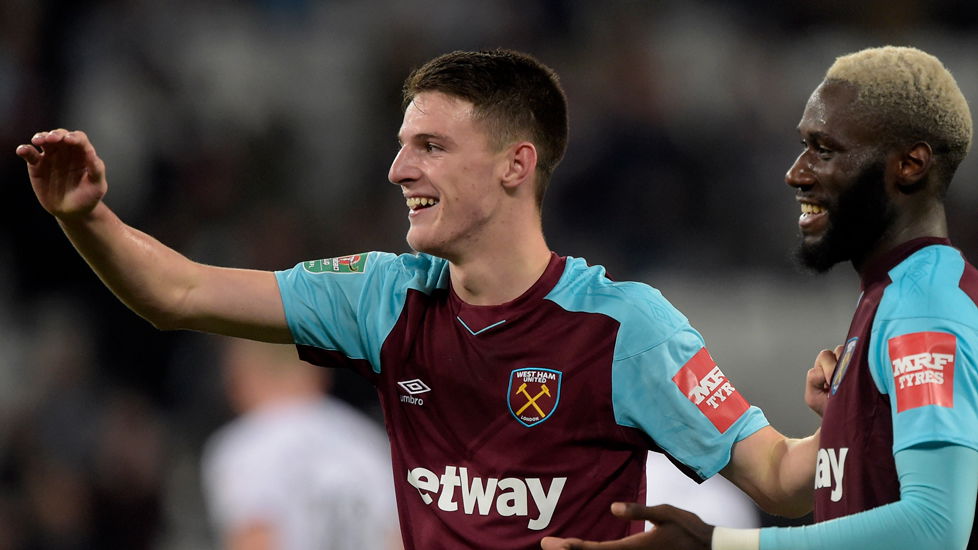 Declan Rice still has to rub his eyes when he sees Hammers fans wearing the claret and blue with his name and number on the back.
A year ago he was no more than a promising prospect whom some had known of but at the end of a season when he made 25 first team appearances he has became a hero.
And he told the official site: "It's crazy, to be honest. As a kid, you dream of playing in the Premier League, being on FIFA and fans having your name on the back of their shirts.
In fact, it really touched me the first time I saw a fan with 'RICE' and '41' on the back of their shirt at Swansea away last season.
"I thought to myself, 'Wow! This is unbelievable. Why has someone chosen me as the name to have on the back of their shirt?'. I want to keep playing for the fans and getting my name on more of their shirts!"