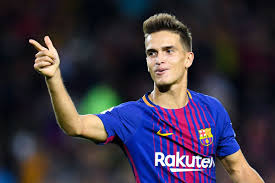 A newspaper story that the Hammers are interested in Barcelona's Denis Suarez has this morning been described as' nonsense' by a highly placed Hammers source.
According to The Sun the Irons are ready to offer an immediate £20 million for the Barca winger and that this has dented Arsenal's hopes of signing him.
But the story was greeted with disdain when we put it on our senior source who responded with a one word text answer which simply said "nonsense."
It has been repeated ad nauseam that the Hammers will be conducting a very quiet window with only Gary Medel =- the Besiktas defensive midfielder – a possible target.
That we should apparently be chasing a £20 million signing at this stage of proceedings is simply ridiculous.
Sadly, however,  the tabloids in particular need to feast on such things during the window,so I guess we need to  prepare ourselves for  a few more, however unlikely, between now and the end of window.