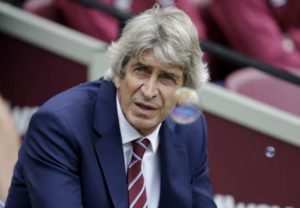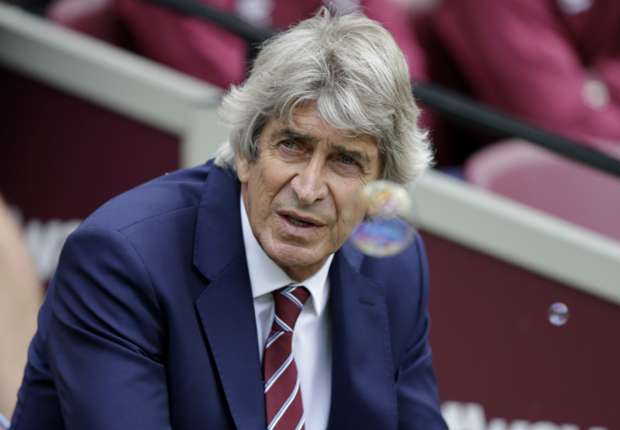 Manuel Pellegrini believes he can repeat his Villareal achievement at West Ham and that's his vision going into his second season.
Vastly encouraged by what he saw from the Hammers at Old Trafford, he is daring to dream that the Hammers are ready to emulate the La Liga club of 2004.
At 65 years of age after a lifetime in the game, the boss has proved himself to be a man who is sparing with his words  after one big performance.
But he hasn't previously discussed his hopes after seeing the team perform like the side he expects us to become over the next couple of years.
It's understandable because most  good judges reckoned this was the display of the season as the Irons turned it on in a big way.
Some will argue the Hammers are far better anyway against teams that play an expansive game but it was the level of their passing game and far less loss of possession which was particularly impressive on a day when they finally appeared to learn how to take a game to the opposition.
The boss told the official site: that with a  greater level of consistency they can can emulate the achievements of the first club he managed in European football, Villarreal, who he led to the upper reaches of Spain's Primera Division and European qualification every season between 2004 and 2009.
He said: "It's my intention, at least. Maybe when I arrived [at Villarreal], I arrived to something different. It was 2004 and they were a very small team, but we were growing with a complete project with the club and, fortunately for us, we drew nil-nil four times with Manchester United [in the Champions League].
"We did very good work in that club and arrived in the semi-finals of the Champions League [in 2005/06].
"My intention is just to try to repeat here in West Ham what we did there and when we played like we did on Saturday, I think we can do it.
"Now, we must be consistent. When I started in Villarreal 15 years ago maybe the amount of money [paid for] big players was not so high, so now the big teams in this period have more advantage. In that moment we bought big players but now teams like Villarreal are not able to do it.
"Finally, the project and the style of football, I will try to do the same."