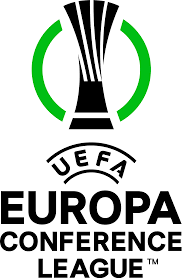 West Ham  – having won Group B of the Conference netted  €650,000 (£562,000), as a result.
On top of that they earned €4.5m (£3.9m) with qualification to the Europa Conference League group stage and has since earned the maximum five win bonuses of €500,000 (£423,000) each.
A team winning a group stage fixture in the UEFA Europa Conference League is rewarded with €500,000 per win, while a draw means contesting teams earn €166,000 each per  NowNews West Ham – Six Foot Two (6foot2.co.uk).
At the end of the group stage schedule, each group winner pockets €650,000, in addition to the money earned from wins and draws, whereas the runner-ups are given €325,000.
Ticket revenue for four home games at the London Stadium including corporate hospitality means they would have banked£3m as a conservative estimate so far
West Ham have been awarded a Ten-year Coefficient bonus of €979,000 (£854,000) plus a share of the TV pool money worth around £650,000 after three of their group games were broadcast on BT Sport, bringing the total earned to just over £11m.
The club can win more with a bonus for qualification to the quarter-finals €1 million (£850,000)
Qualification for semi-final earns the Hammers a further: €2 million (£1.7m)
The Winner pockets: €5 million (£4,23m) and a Europa League place, with the Runner-up getting €3 million (£2.53m)
West Ham will also receive a share of TV pool money for as long as they stay in the competition and get to keep their gate revenue from home tickets.