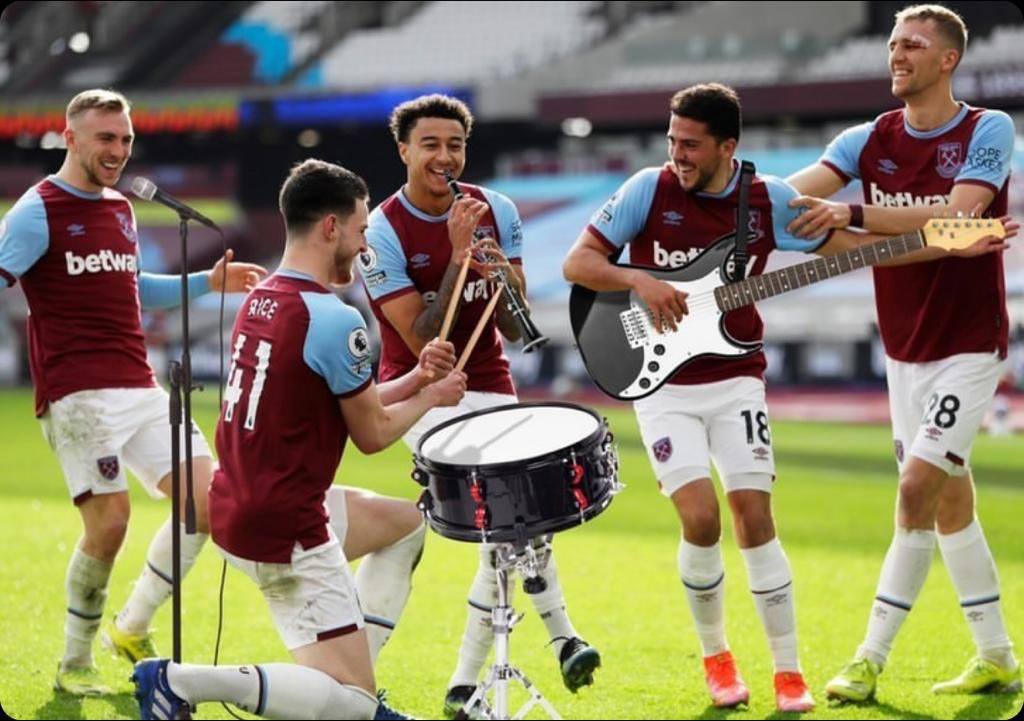 By Hughie Southon
It will be very  hard for any Spurs to give us credit for a job well done this afternoon and there's a good reason for that!
For when you have a defensive set up as poor as Mourinho has managed to put together you tend to forget that this is a vital part of the game and concentrate instead on any attacking abilities you might have.
You look to a couple of players in particular – Kane and Son, with some help eventually from Gareth Bale – to do an old West Ham on you – 'if they get four we'll get five.'
It never was a great basis for success and Moysie showed again today that he has the drop on virtually every other club in the league with a back three four or five to die for.
It was no surprise to see their goal come from a set piece because they were never going to break down a defence as well organised as it gets.
Just as we didn't miss him against Sheffield United we barely noticed that Angelo Ogbonna was missing today.
When we did get forward – with Jesse Lingard usually showing the way – we always looked likely to score.
Moyes said after the game he expects more from this squad of players. It would be a brave man who disagrees..
A manager who knows exactly what he's doing and a squad who are ready to play their guts out for him.
How long have we waited for times like these!