By Dave Langton
West Ham are giving serious consideration to the idea of appointing Mark Noble as interim manager, should David Moyes be sacked.
The Hammers have been in really poor form in recent weeks and find themselves in 16th place in the Premier League table, with just one win in their last five games.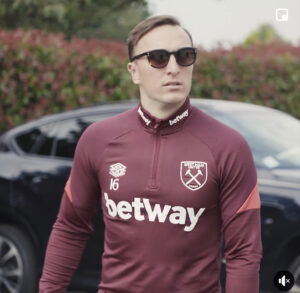 That has effectively left Moyes' job hanging by a thread and it remains to be seen if he will be able to turn the ship around.
The Irons have looked internally at the potential of appointing Noble as an interim boss, even for just a handful of games, to allay any discontent should the manager be sacked.
Nobes is in a senior role at the club, having been appointed as Sporting Director, but the Hammers legend would surely relish the opportunity to step into the manager role.
The Hammers could also surround Nobes with top-flight experience, much like Manchester United did when they appointed Ole Gunnar Solskjaer as manager.
There are a dearth of top-quality managers available on the market, with perhaps Sean Dyche and Marcelo Bielsa the most realistic; one has to think that both Mauricio Pochettino and Thomas Tuchel would be out of the Irons' reach.
Nobes may be the answer, even if it is for a short period of time.