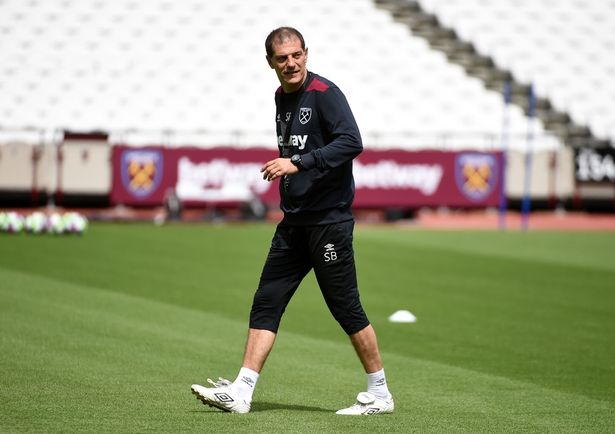 West Ham need to win and preferably convincingly at the London Stadium tonight if they are to hit the jackpot of attracting top new players.
Slaven Bilic made that clear when asked if that was the case and answered: "One or two players,yes"
That may well include Carlos Baccas who has been stalling on a move for a couple of weeks – who knows whether he may make a visit to view his possible new surroundings!
The manager added: "We are in a good position, we are 2-1- down from the first leg, that is not good but we have to beat them tomorrow and with 54,000 fans we have to do it if we want to progress.
"If we put in a very good performance then we are going to have a big chance, if we don't we need to be lucky."
Bilic wants the team to ispire the fans into producing an atmosphere as intense as Upton Park.
He added: "The players can influence it. I've played and coached in so many new arenas and it is always down to the performance.
"If the team is playing right, good, giving everything, you can feel them. If you play flat, it is better they are not close to you!
"I have done my homework with that. You can't get an atmosphere in the Parc des Princes or St Denis for example like you can in Dortmund. It's impossible.
"I played in Parc Des Princes and in Berlin, also at Wembley. Its down to the performance."
It's down the performances, it's down to the players to make the fans loud."