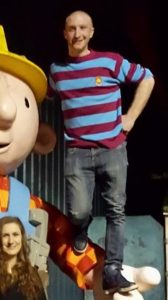 A West Ham fan who was born in Dagenham and lived for several years in Plaistow, a stone's throw from the Boleyn Ground needs help after suffering appalling injuries in Thailand in a motorcycle accident.
Hammer Harry Cross had been travelling Southeast Asia for the last 5 months. On his way to extend his travel visa, Harry was riding a motorcycle near Kanchanaburi in Thailand, obeying the road rules, wearing a helmet and jacket when he was struck by a sugar cane truck turning across his path. The truck dragged him nearly 15 metres, in the process badly injuring Harry's right leg from above the knee.
Harry was rushed to the local hospital in a serious condition. Further scans showed he had a shattered pelvis, multiple double bone breaks to his leg and three broken ribs to go with the seriously injured leg.  He was rushed into surgery where they were unable to save his leg and amputated above the knee.  Harry is now in the ICU in Thailand, he is conscience but obviously in a lot of pain. Unfortunately he did not have travel insurance, his motorcycle was legally registered and therefore had insurance which covers some of the medical bills, but in reality only a VERY small percent.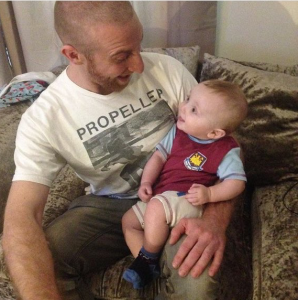 The truck driver has told police it was not his fault and therefore it will go to court which could take months, if not years for any compensation.
His gofundme page set up by a friend says: "he is not looking for a hand out, he is merely looking for some support, bear in mind that past the medical bills there is going to be a huge journey ahead for him, with the need for a prosthetic leg down the track and learning to walk again." 
His friend and fellow West Ham fan Charlotte Brett-Hogan explained the pair of them worked behind the bar at the East Ham Working Mens Club on match days when West Ham were at the Boleyn Ground.  Charlotte said he is a mad West Ham fan and has two tattoos of the Irons on his chest.
You can give to his GoFundMe page here https://www.gofundme.com/harrybuster
Below is a video made by his parents who have flown out to Thailand to be with their son.