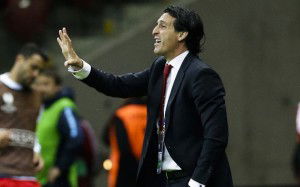 West Ham fear Unai Emery will become the fourth top manager to give them a swerve despite making him a huge offer.
Having missed out on David Moyes, Rafa Benitez and Carlo Ancelotti, West Ham have made Emery a lucrative offer, complete with a big Champions League qualification bonus, to take over as manager.
But The Telegraph reports talks have stalled and the Hammers fear he could opt to stay y Seville after taking them into the Champions Cup via the Europa Cup victory..
David Sullivan and David Gold to go back to their list of targets.with Slaven Bilic becoming a bigger and bigger favourite to snatch the vacant post.
The co owners want to make an appointment by the end of next week, which means they must quickly identify who to go for if their worst fears over Emery are confirmed.