By Dave Langton
West Ham insiders fear Declan Rice's value is plummeting amid their awful form this season.
The Hammers sit 16th in the Premier League table, just one point clear of the relegation zone, and there are fears that the expected windfall from Declan's transfer this summer could take a huge hit.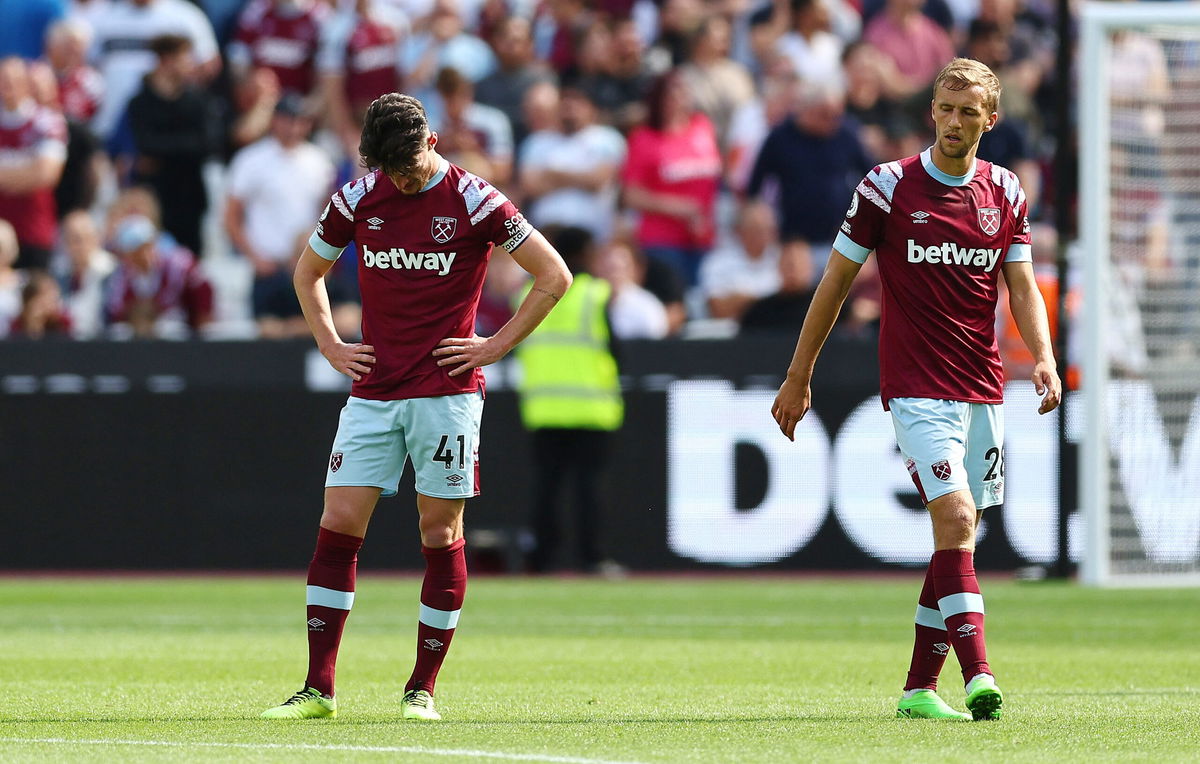 Declan agreed to stay for one more season before exploring his options in the summer and there was a hope that he could go for over £120m.
But that figure is falling by the second as the Hammers continue to struggle under David Moyes.
Rice will be at the tournament in Qatar with England and a poor showing there would only add to the woes over his value.
Of course, the unthinkable would also shave a zero off his price tag; relegation would surely see suitors like Chelsea and Manchester United rubbing their hands together in glee.
A strong showing at the tournament and the Hammers turning their form around would undoubtedly help the Hammers bulk up the price tag, but it is far from guaranteed.