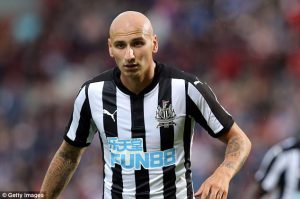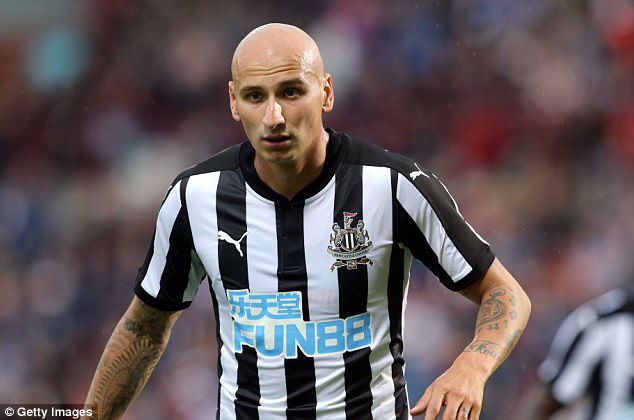 Reports this morning that Jonjo Shelvey has had showdown talks with Newcastle boss Rafa Benitez will reignite speculation that the midfielder is set for a move to the Hammers.
The Mirror – in reporting the news – reveals that Shelvey looks a likely departure and the 27 year old Romford midfielder has been relentlessly linked with the Irons.
Manuel Pellegrini is an admirer but the Hammers are fighting shy of a move because of the injury issues the player has experienced season.
He is unsettled by a campaign which has seen him make just 14 Premier League appearances and, with younger players having emerged and a contract until 2021, he will be concerned at where his Toon career is going.
The Hammers, however, with Jack Wilshere and Samir Nasri suffering injury problems middle and long term, aren't keen to make signings which could see any new arrivals spending more time in the treatment table than on the field of play.
And his arrival would pose the obvious question as to why we are signing plauyers who can't get into the teams around us.