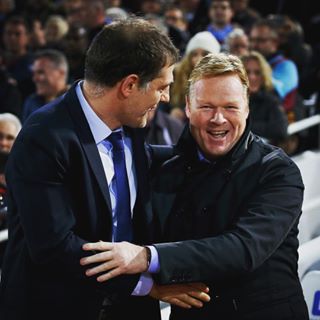 It would be pitching it too high to claim that Slaven Bilic is on a revenge mission at Southampton.
But missing out to Ronald Koeman as January's manager of the month earlier this month gives a nice little 'grudge match' plot to the game at St Mary's.
Co chairman David Gold mind you looks at it in a different way hoping that the MoftheM award will cast its usual curse over the Dutchman and his Southampton team.
Commenting ahead of the clash on the south coast he told ClaretadHugh: "It's amazing how many times that proves to be the case – please that it happens this afternoon."
Slav and Manuel Pellegrini were left as the the also-rans with Koeman and Mauricio Pochettino taking the winner's and runner-up positions.
Gold said: "I fancy us again but then I do every week. We have more players back and it's absolutely bound to be a good game of football.
"Hopefully the Manager of the Month thing will help but I am very confident with our squad and go everywhere expecting to bring something back ."