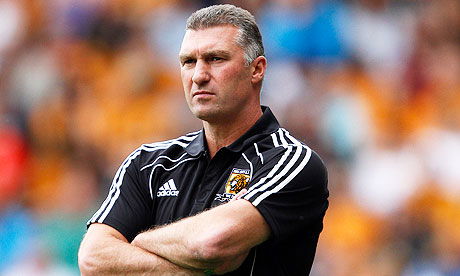 Leicester City boss Nigel Pearson has warned West Ham the Foxes "must make their move now"  if they are to esacape relegation from the Premier League.
The Irons arrive at the King Power Stadium tomorrow as City start bid to breach a seven-point gap within nine games.
Pearson said: "We have got to win games. Drawing games is not good enough now. It will be really important for us to remain positive."
Victory could see the hosts move off the bottom of the Premier League for the first time since November and Pearson said: "I think it would be a big lift.
But we need to keep our focus on what we are doing and not get involved in the tug of war that people like to ramp up at this stage of the season.
"We are coming up against a West Ham side that is very underrated. Sam (Allardyce) has done a very good job there, I know him well, and I've worked with him."
"It is always striking the balance between being positive in a game, and not setting yourself up to be caught out.
"We can talk about staying in touch, but we have got to make a move. We have got to keep our focus on the fact we cannot affect other results.
"It remains a huge challenge for us, but it is one that I know the players are looking forward t
"Is the pressure off us? Maybe a little bit. I think the teams we are up against have a healthy respect for us. I don't think other teams expect an easy game just because of our league position. There is plenty of fight left in us."