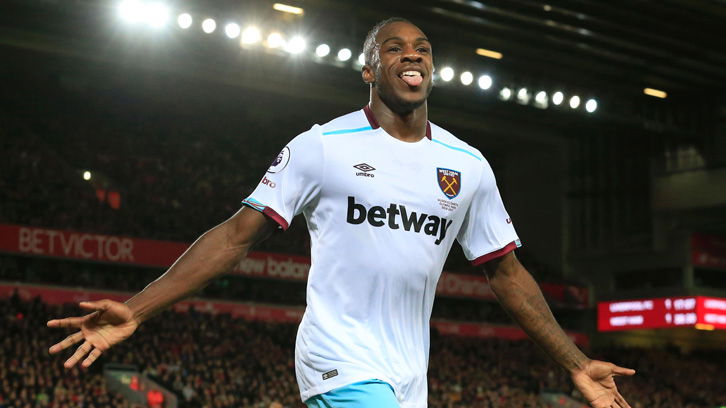 Reports that Michail Antonio may return for the game against Arsenal on April 5 have all but been ruled out by the Hammers.
The Telegraph is currently running a story on line claiming Michail is back in light training and could even make it for the game at the Emirates.
We immediately checked with our own sources but there was no confirmation forthcoming that was likely to be the case.
Although the player was described as a very quick healer there is no confidence from anyone inside e the club that he will be back for the Gunners mach.
We were told: "If we are talking in percentage terms it would be no higher than a a five. If he were to come back too soon anyway he might be out for six weeks.
Swansea is a far more important and  winnable game and the injury was always seen as a three weeker anyway so Arsenal is very unlikely."