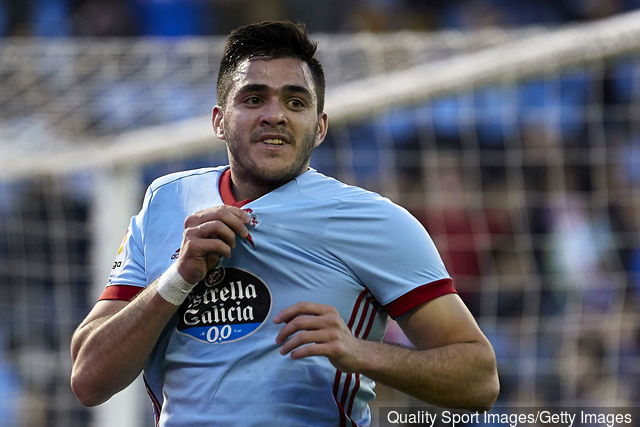 West Ham's hopes of signing Celta Vigo's Maxi Gomez on the cheap rose yesterday as his club,  relegation threatened Celta Vigo were beaten by Real Madrid 2-0.
It's now well known there is a clause in the striker's contract which allows him to leave for 22 million should the club drop out of La Liga 1.
And the defeat in Madrid brought that reality a little closer with Vigo remaining in the relegation spots at third off bottom.
The team face a crucial game next weekend when the team immediately above them, Villareal, visit.
Should Villareal today beat second off bottom Rayo Vallecano they can go four points clear of Vigo ahead of next weekend's game.
Meanwnhile Hammers insiders have made it clear to CandH that stories the striker is fancied by Barcelona are little more than "agent talk."
A well placed source – speaking to us by telephone – said: "We developed a good relationship with Celta Vigo during talks in summer and the suggestions of Barcelona smack of agent talk."